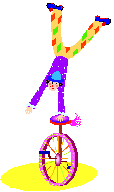 Famous Danish circus families
Arli see facts about circus Arli
Belli German circus Belli visited Denmark first time in 1888. From 1894 to 1899 Carl Belli visited Denmark with a carnival with seems to have been more like a circus than an amusement park. In 1904 circus Belli Bros. visited Denmark. They also used the name circus Frants Alouis. Belli Bros. might have visited Denmark even before 1904. One of the brothers Giovanni Belli married Danish Meta Jensen in 1908 and circus Belli stayed in Denmark. In 1919 the partnership amongst the Belli brothers was dissolved. Giovanni and his wife Meta stayed in Denmark and formed Circus Giovanni Belli. From 1924 the name was changed to Circus Belli. Giovanni died in 1929 and Mete Belli became sole proprietor. She went into partnership with German Willy Borchardt and from 1930 circus Belli (sometimes using the name Belli-Borchardt) was among the leading circuses in Denmark. The partnership was dissolved in 1933 and Meta Belli became once again sole owner of circus Belli, since 1934 assisted by Fredy Wachman who was considered as Meta's husband although they was never formally married. In the late 30's circus Belli had grown to be the largest Danish circus. In season 1939 the major attraction was American cowboy-movie star Tom Mix. Meta Belli died in 1953 and her circus was sold to investors without any connection to the Belli family. Those investors sold circus Belli to Eli Benneweis (owner of circus Benneweis) in 1955. Circus Belli's last season was in 1957.
Benneweis see facts about circus Benneweis
Berdino see facts about circus Arena
Enoch see facts about circus Dannebrog
Miehe A German musician Heinrich Miehe and his wife Louise, née Schulz, founded a circus in Denmark in 1884. From 1884 to 1888 they used the name circus Thyland. From 1889 the name was changed to circus Miehe. Owned by family members this show toured Denmark until 1958. Most famous member of the Miehe family is probably the clown August Miehe (1889-1936) - a baggy-pant clown with exaggerated makeup and clothing. This type of clown is often called the auguste named after August Miehe. (Another and maybe more likely explanation of the origin of the name auguste for this type of clown could be that "auguste" in German means a peasant or a clod).
Moreno Willy Moreno (1919-79) and his wife Inga toured circus Moreno from 1948 to 1967. The first 3 seasons he was in partnership with Albert Reinsch under the name circus Moreno & Reinsch. When Willy Moreno bought Reinsch part of the show in 1950 the name was changed to circus Moreno. In 1965 the late world clown Charlie Rivel toured with Circus Moreno. Also the Danish trapeze star Greta Frisk who later went to the USA where she for several years performed with circus Clyde Beatty/Cole Bros. performed with Moreno.
Schumann From an international point of view the Schumann family is probably considered as the most famous circus family from Denmark. The German circus owner Gotthold Schumann (1825-1898) visited Copenhagen first time in 1871. Circus Schumann Bros. was founded in 1914 by Gotthold Schumanns three grandsons: Willy (1880-1936), Ernst (1884-1960) and Oscar (1886-1954). They took their show into the Copenhagen Circus Building for the 1916-season. They were back in 1918 and used the building every summer season until 1937. From 1943 to 1969 circus Schumann was back in the Copenhagen Circus Building. From 1954 The circus belonged to the brothers Albert (1915 - 2001) and Max (1916-2004). Albert was married to Pauline Rivel (daughter of the famed clown Charlie Rivel). Albert, Pauline and Max were excellent horse trainers. Albert and Max presented liberty acts and Pauline rode high school and "Schumannship" became synonymous with horse acts being second to none. From 1977-1982 to Max Schumann travelled with his own circus called M. Schumann assisted by his children Katja (born 1949) and Philip (born 1953). After the circus closed Katja Schumann went to America where she married Poul Binder of New Yorks circus Big Apple. Max Schumann joined her in 1992 at Big Apple Circus. Katja, Max and Katja's two children Katherine Schumann Binder and Max Schumann Binder were members of the Big Apple company until spring 2004.
Katja Schumann's cousin Benny Schumann (born 1945, son of Albert and Pauline and grandson of the famous clown Charlie Rivel) is the only member of the Schumann family still active in Danish show business.
Benny Schumann was trained as a horse-trainer, rider and multi-artist in the Schumann Circus, Copenhagen. 1967 saw the premiere of his juggler act with plates and glass bowls. After the circus season in the same year he left the family circus to go on tour with the juggler act in Europe, the United States, Canada and Africa during the following ten years under the name Ric Benny.

In 1980 Benny Schumann and his wife Marianne started to perform in Denmark with an artist and clown show. 1984 saw the premiere of Benny's one-man show "The Clown", in which he performs as juggler, ventriloquist, tightrope walker, magician and clown with music and gags written by himself.
In addition to perform with his one-man show Benny Schumann in 1996 became artistic director of The International Clown Festival, which has since become a tradition, held every year in August at Dyrehavsbakken (Denmark's oldest amusement park, north of Copenhagen).
Link to Benny Schumann's homepage: www.schumann.dk (languages: Danish and English)