'
From Denmark
and other Scandinavian countries
Special feature: It all happens in Paris (when relevant)
A weekly updated internet magazine
Last updated : 8. February 2020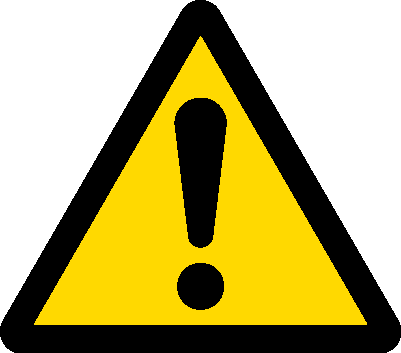 Due to moving house next update will not take place until 22 February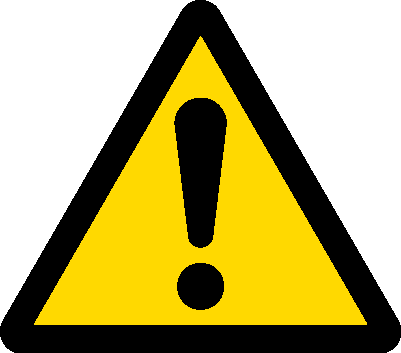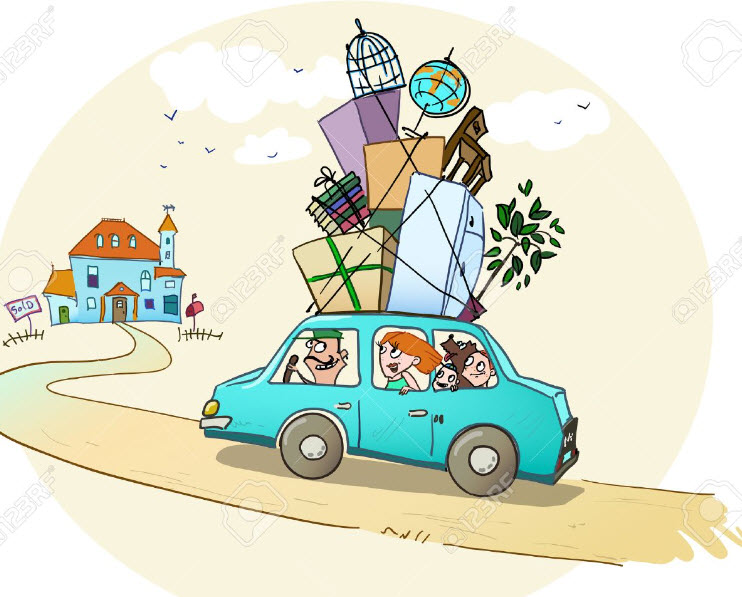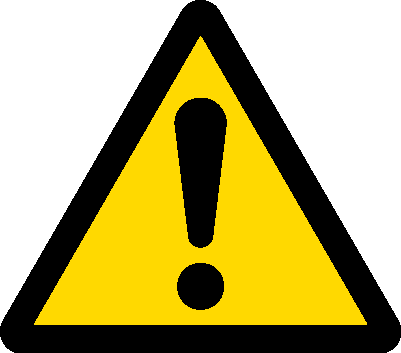 6 February 2020
Ban against elephants and sea lions. The new Danish animal welfare law passed through the Danish Parliament today. Food Minister Mogens Jensen received support from a unified Parliament to simplify the animal welfare legislation. The new Animal Welfare Act establishes the clear purpose of promoting good animal welfare and respect for animals as living and sentient beings and thus provides the framework for raising animal welfare for animals in Denmark. Among other things, the new Animal Welfare Act allows the Minister to ban all wild animals from performing in circus, including elephants and sea lions. In practice, it is only about elephants, sea lions and zebras, since other wild animals were banned as early as 1963.
As earlier mentioned on this website the two Danish circuses with elephants sold their elephants to the Government last fall and the Government then donated them to a Danish safari park. Circus Arena, which was the only circus to own sea lions, has sold their sea lions to a foreign buyer. So, even though the ban has not yet come into force, the circus industry has aligned with the wishes of the politicians.

4 February 2020
Norwegian Circuses 2020. There are just 2 circuses in Norway: the large Circus Arnardo and the medium-sized Circus Agora. Circus Arnardo opens the season in in Arendal on March 14. Circus Agora opens the season in Bergen on March 18.

1 February 2020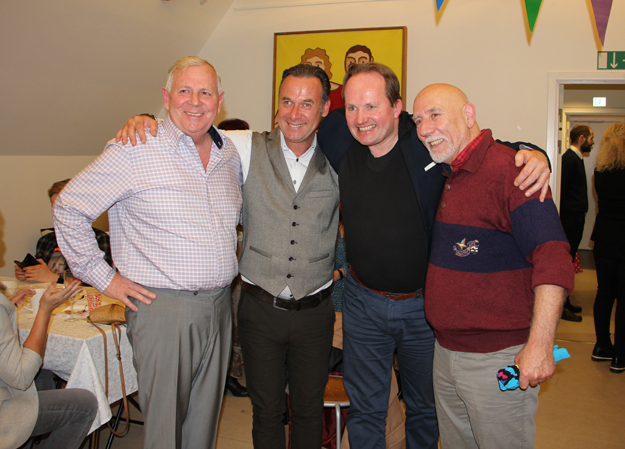 The artist and knock about table acrobat Freddi Steckel's 70th year's birthday was celebrated at a reception at the Circus Museum in Hvidovre on February 1st. In the picture Freddi (standing to the right) is seen with from left Benny Berdino, Ingo Stiebner and Jan Ketil. Freddi has worked in Benny Berdino's Circus Arena as well as Jan Ketil's Norwegian Circus Agora. Click here to see more photos from the reception.

1 February 2019
Circus during the winter holidays. As previous years, you can see circus performances etc. in many venues all-over Denmark in the weeks 7 and 8, where the Danish schoolchildren have winter holidays. The children only have one week's holiday. Whether it is in week 7 or 8 is different from municipality to municipality.
Here is an overview of what you can see this year. Further information on time of performances etc. in What's on.
In Copenhagen and on Zealand
Circus Panik's winter show (small family show)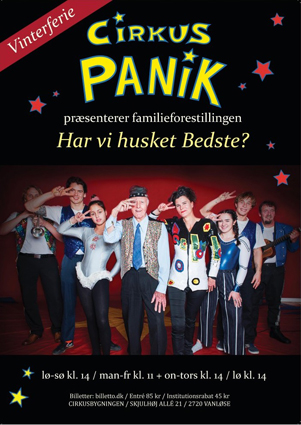 This year's winter show can be seen from 9 to 16 February in Panik's small circus building in Vanløse, Copenhagen. The address is Skjulhøj Allé 21, 2720 Vanløse, Copenhagen.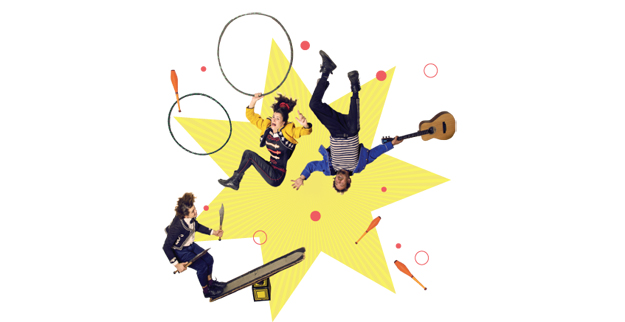 The Circus Museum in Hvidovre, Copenhagen
Performance with Skating Ernestos from Monday 10 February to Friday 14 February. Dailey at 11. Circus and creative workshop both in week 7 and week 8. In the weeks mentioned also open Friday.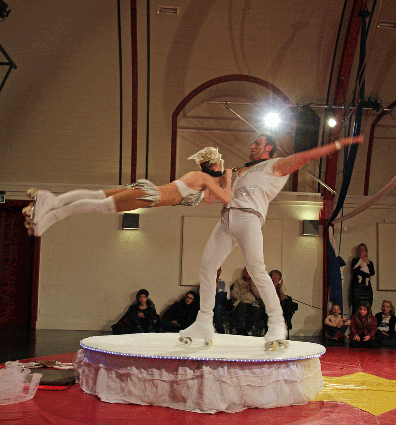 Skating Ernestos. Press photo
Benny Schuman's winter circus in Elsinore City Center
Benny Schumann present from 10 to 16 February winter holiday shows in Elsinore City Center. In addition to Benny, the performers are Edi Laforte with his dog circus and a short juggling entrée and Zora Nikodemova with a Mega-balloon act. Free admission.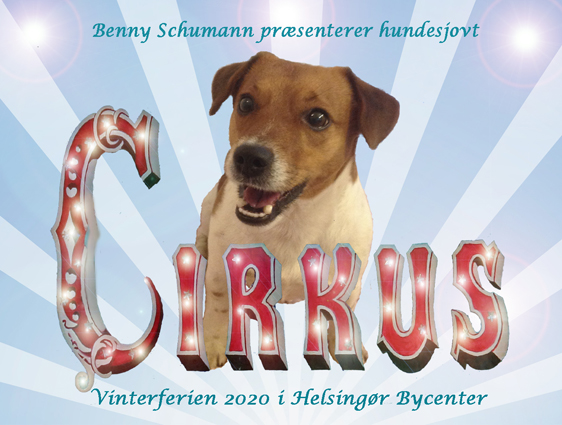 Circusland in Aarslev by Slagelse
Circusland is a theme park situated in Circus Arena's winter quarters. From 8 to 23 February open every day from 10 to 16.
Circusland writes (my translation):
New shows during the winter holiday.
In the carnival show you meet the court jester, who among other things will introduce you to the talented hula hoop princesses, the illusionists who show their magical abilities and the tight wire acrobat Miss Ida.
Mister Tik Tak will also enchant the visitors to Circusland.
Circus performance for children and adults
Every day at 13:30 there is performance in Cirkus Landino at 13:30. In the show you can see acrobats, the clown Figaro, the foot juggler Miss Silvana, and the winner of the Danish Circus Talent Prize 2018 Charmaine Berdino with her beautiful horses.
Meet a world of fun experiences
All day you have the opportunity to explore Circusland and get close to our beautiful animals in their stables. You can also visit our circus museum. Take part in our winter treasure hunt, where you can win a nice prize.
The clown Figaro's artist school for children and adults. Do you have a dream of becoming a juggler or a tight wire dancer? Then go to the circus school and learn new arts with the help of professional artists.
Remember warm clothes as some of the activities take place outdoors.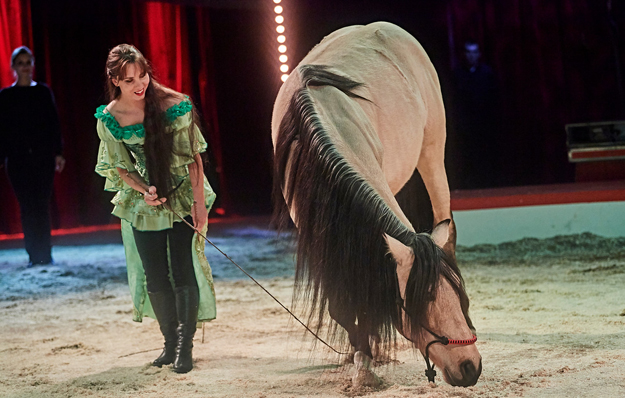 In 2018, Charmaine Berdino got the year's Talent Prize from the Danish Circus Award. Here she is photographed in Circus Arena in 2018. Photo: Rud Kofoed / Ajour Press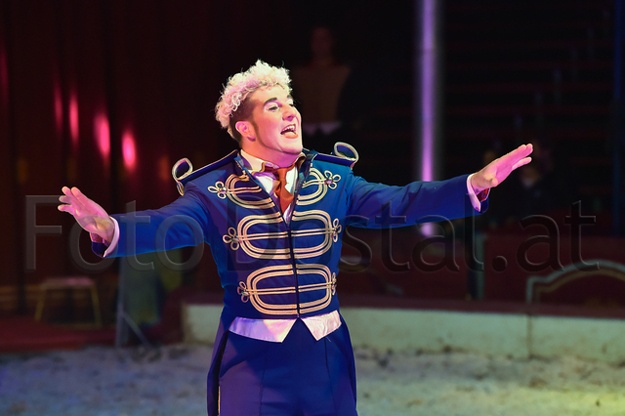 It is the clown Figaro first season in Denmark
Circus Big
February 10 to 15 in Vestsjællandscentret, Slagelse. The performers are Mr. Big with a partner. Free admission

Baldoni's winter circus
13 to 15 February: performances in arenas on Bornholm.
17 to 21 February: Ishøj City Center, Copenhagen.
The performers are René Mønster Baldoni, the Janacek family and Sergey & Jelena, who participated in Baldoni's Christmas circus 2018 and toured with Circus Arli in 2018 and 2019. At Bornholm, furthermore Julia & Joakim Myllykangas with juggling and other acts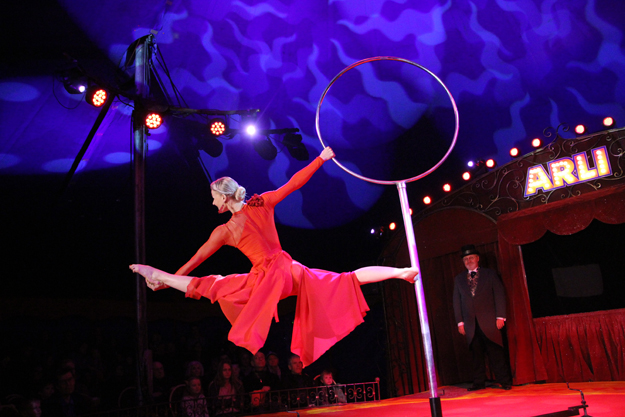 Jelena Vasiljeva will work in ring stand, just as she did at Circus Arli in 2019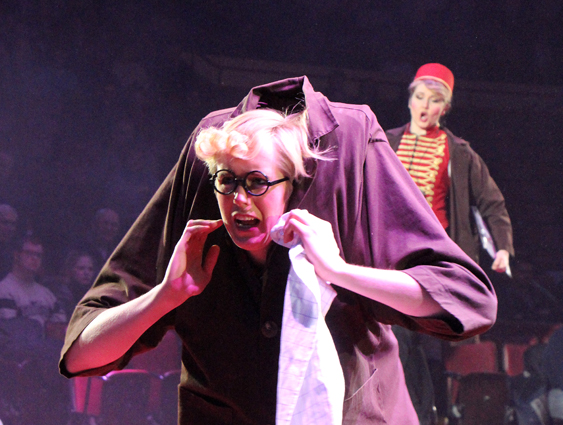 Julia and Joakim Myllykangas are children of the clown Lasse «Bonbon» Nørager and Mrs Tiina. Photo from Circus Krone in Munich, where they worked in February 2018
On Funen
Enoch's Circus Show is produced by Jimmy Enoch and can be seen in Rosengaardcentret in Odense from Monday 10 to Saturday 15 February. You can see everything from clowns and acrobatics to bike shows and dogs. Free admission
The performers are
Berty Balder, clown
Eddy Carello, jugger
Josefine Casselly, aerial act
Patrick Harrison, dogs
Jimmy Enoch, bike acrobatics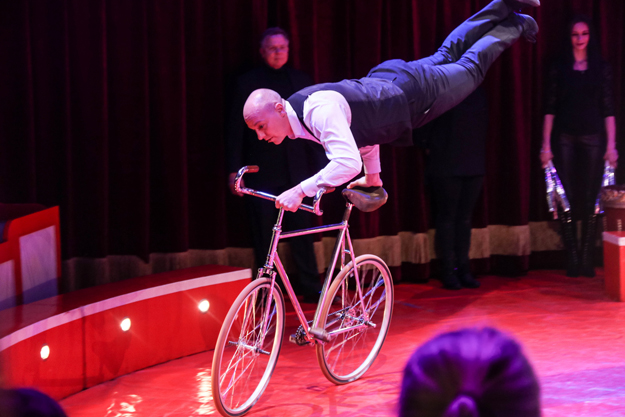 Jimmy Enoch. Photo from last year's show. Photographer: Jacob Boas Leitisstein
In Jutland
Cirkus Trapez Winter Circus.
Saturday 8 February 8 at 16.00: Blue Water Dokken, Esbjerg. Duration: 2x40 min. plus interval.
10 to 16 February: Borgen Shopping Center, Østergade 4, Sønderborg. Every day at 11 and 14. Free admission.
Ringmistress: Isabella Enoch Sosman
The performers in the Blue Water Dock:
Rudi Brukson and his wife Irena with new reprises.
Rico Brukson (with a different juggler entrée than last year).
Elena Brukson tissue at the same time as horses.
Chantal and Samantha Lutzny aerial act
Samanta Lutzny soap bubbles
Joel Lutzny diabolo and chair balance
Sabrina Spindler domestic animal act with cows, chickens, goats and dogs
Bernhard Kaselowsky Mini and Maxi
The performers at Borgen:
The Brukson family (see above under the Blue Water Dock)
Nynne Hulsig Samuelsen trapeze
Nynne and Nathalie Enoch Fröchte goats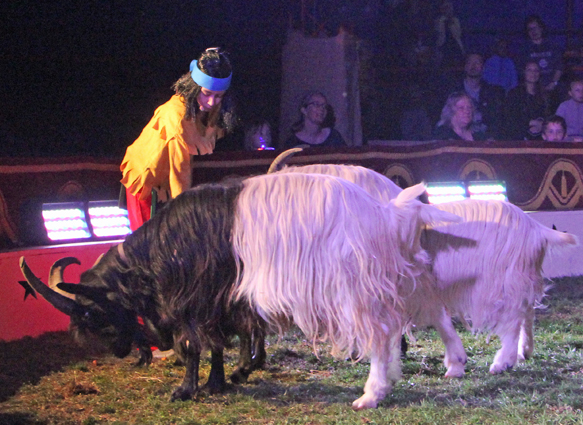 Nynne Hulsig Samuelsen with some of Bernhard Kaselowsky's goats
Circus Mascot
Circus Mascot visits Herning Center in week 7 and Aalborg Storcenter in week 8. Free admission.
The performers are members of the Deleuran family as well as the clown Ulmas / Gulio with family: Mrs Tatyana and their daughter Juliya.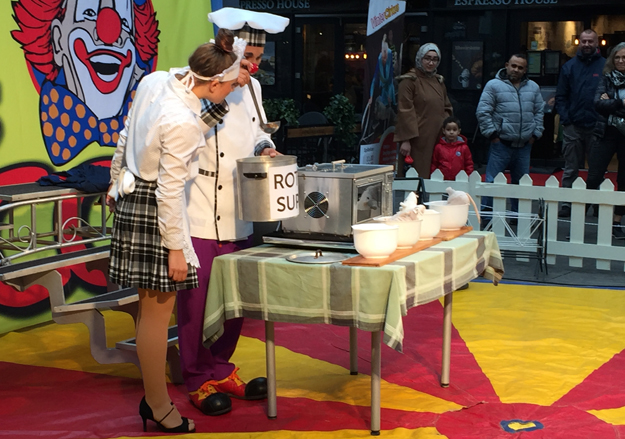 Gulio and Juliya serving rat soup.

22 January 2020
IT ALL HAPPENS IN PARIS - end of industrial transport action which rendered impossible trips to various show events, example: CIRQUE ARLETTE GRUSS/ HOUSCH ma HOUSCH, theatre DEJAZET/comic one-man-show in a silent mode/ SEBASTIEN MOUSSIERE, magic show, theatre LES BELIERS DE PARIS.
ARLETTE is on tour, HOUSCH ma HOUSCH stopped and joined MONTE CARLO,
MOUSSIERE is on tour - nobody wanted to wait for an end to this unrest, which in fact has happened now, to know the future - please come tomorrow!
As a poor substitute, I would like to recommend a trip surfing on the Internet:
ARLETTE GRUSS, HOUSCH ma HOUSCH and SEBASTIEN MOUSSIERE MAGIC, you will find many excellent pics!
I also refer to my write up 14 DEC, 2019 at www.circus-dk.dk
Now, as we expect law and order - you will see more write ups from my horizon in Paris!
IT ALL HAPPENS IN PARIS!!!
----------------------------- reported by ZARRO ZARRO.

21 January 2020
IT ALL HAPPENS IN PARIS -- this time: please find a resumé / not a translation/ of a write up by TOMMY HARDAM from the Danish Youth Circus Flik-Flak, originally written in Danish.
So here we go: The show BACKBONE is produced by GRAVITY & OTHER MYTHS, being an Australian circus company pushing the boundaries of contemporary circus.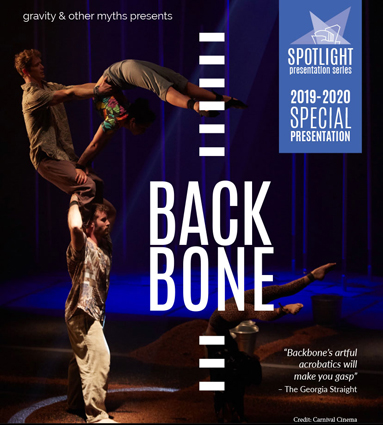 The cast consists of 10 acrobats, mostly from AUSTRALIA, though some from USA, accompanied by 2 musicians.
The entire show features new acrobatics, and very new at that, plenty of fresh ideas to put new life into traditional circus skills, precision, timing and great strength are performed, jokes by displaying changes of clothes in front of the audience, and the lightning that is perfect, contributes to the success of this show.

An excellent PA system gives a necessary back up.
The show played in PARIS in DEC., then on tour in FRANCE.
Another performance produced by Gravity & Other Myths comes to DENMARK 20 thru 22, March, 2020. It probably is a similar show, called OUT OF CHAOS.
For tickets please see What's on.
See more: https://gravityandothermyths.com.au/shows/backbone
--------------------------- resumé by ZARRO ZARRO.

17 January 2020
Freddi Steckel turns 70. On 29 January the talented Danish comedy cascadeur Freddi Steckel can celebrate his 70 years birthday. He was born in Elsinore on 29 January 1950. His parents were circus owner Frederik Schmidt of Circus Schmidt Brothers and his Norwegian wife Dina. Frederik Schmidt was also known as the clown Gugele. Frederik run until 1952 his circus jointly with his brother Arnold. Then Frederik left the circus and worked for three seasons at Norwegian Circus Empress. Following this he worked for many years as a clown in several circuses assisted by his wife and their 4 children Randi, Freddi, Jacki and Heidi. The 4 children did also have their very own act called 4 Steckels.
During the years Freddi changed his act and his is now the only of Frederik and Dina's children who still are active as an acrobat with his world class knock about table act Steckel's. In 2002 he toured with Circus Merano in Norway. In 2003 he was with short notice booked by Swedish Circus Maximum and had during the season no less than three female partners as his usual partner due to other engagements only could join him for part of the season.
In 2004 he toured with Danish Circus Dannebrog where Isabella Enoch was his partner. In 2008 and 2009 he toured in Denmark with Circus Baldoni having co-owner at that time Thessa Mønster as partner. I 2013 he was back in Circus Dannebrog, this time as ringmaster. He latest season in Denmark was 2018, where he toured with Circus Baldoi and had the owner René Mønster Baldoni as partner. Season 2019 was spent with Circus Jesper in Kristiansand Zoo and Amusement Park in Norway. During his many years as acrobat Freddi has also worked at Circus Krone in the Munich Building, at Bosswell-Wilke in South Africa, at Hansa Theatre in Hamburg, at Circus Finlandia in Finland, at the TV-show Le Plus Grand Cabaret and several other places all over the world.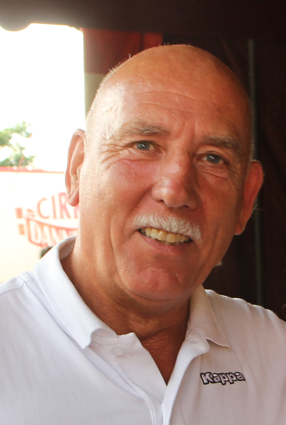 Freddi Steckel

15 January 2020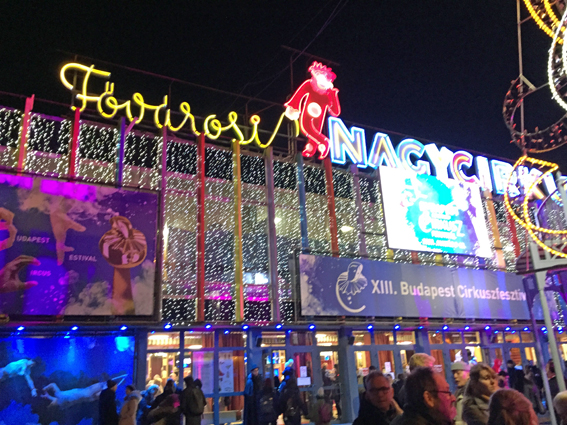 13th Circus Festival in Budapest. This year, the festival was held in the days from 8 – 13 January. Like the previous Budapest festivals it offered a wealth of great acts. The festival is being held in even years. It was the fifth time Briano's Circus Tours had brought a group Danes and a single Swede to the Budapest Festival.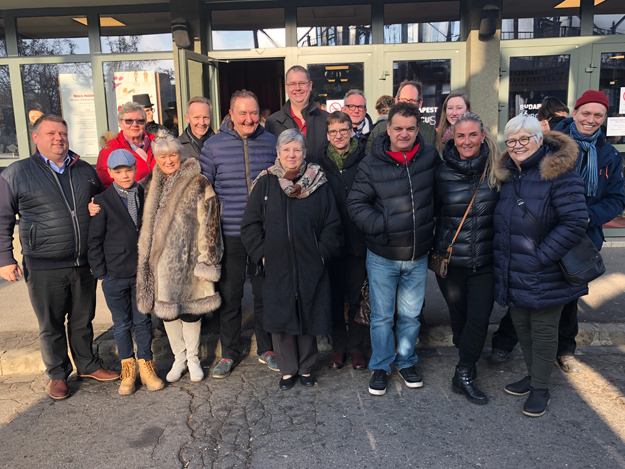 As usual there were many Danish guests in Budapest, among others 25 with Briano's Circus Tours. Here are some of Briano's guests. In the front row are seen as number 2 and 3 from left Denmark's youngest circus director Christian Gerner Frost from Circus Mondolino along with his older colleague Irene Thierry from Circus Krone. To the left of Christian his father the mayor of Gribskov Anders Gerner Frost. In the middle of the picture, tour operator Brian. To the left in front of him the Danish Circus Friends chairman Kim Thanning Olsen and to his left the Danish Circus Awards chairman Ole Simonsen. Also in the front row are René Mønster Baldoni and Camilla Frimann from Circus Baldoni. To the far right the former sea lion trainer Addie Jepsen. Photo: Lotte Ramsing
The festival, which next to the Monte Carlo Festival is one of the most prestigious in the world, was also attended by a large number of circus directors. As the late Calle Jernström from Circus Finlandia said to me a few years ago: "In Budapest you can find something you can use and pay. You can't do that in Monte Carlo. "
Two acts received very well deserved the festival's top prize, The Golden Pierrot:
- Merrylu & Jozsef Richter - Pas de Deux
- China National Acrobatic Troupe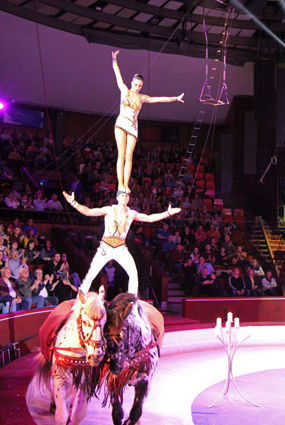 Merrylu, whose maiden name is Casselly, is well known in Denmark from the many seasons the Casselly family was at Circus Arena. For a while she was engaged to Patrick Berdino (Arena owner Benny Berdino's grandson), and in 2012 they rode Pas de Deux in the Arena performance. However, the act at Arena was far from on par with the impressive ride Merrylu presented in Budapest together with Jozsef Richter, whom she married in 2016. The act brought them a gold clown in Monte Carlo in 2018 and now also a top prize in the Richter family's homeland Hungary.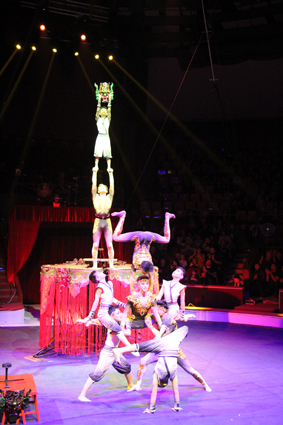 China National Acrobatics Troupe was established in 1950 and has since won numerous medals at various festivals. In Budapest, the Chinese acrobats presented two amazing acts: In one, called Black and White Fantasy, 9 artists did amazingly beautiful end impressive acrobatics, while the other act, Pagoda of bowls, offered hand voltige with throws of female acrobats carrying bowls of water.
Four acts received the 2nd prize, the Silver Pierrot
- Yves & Ambra - tissue
- Kolev Sisters - acrobatics
- Virtuoso 5 – aerial act
- Troop of Alania - Cossack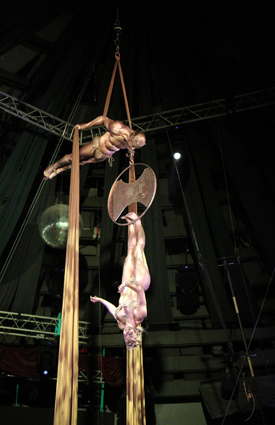 Yves & Ambra toured Denmark with Circus Benneweis in 2010. In the entrée they showed in Budapest, they used gold makeup, which made the great act extra spectacular.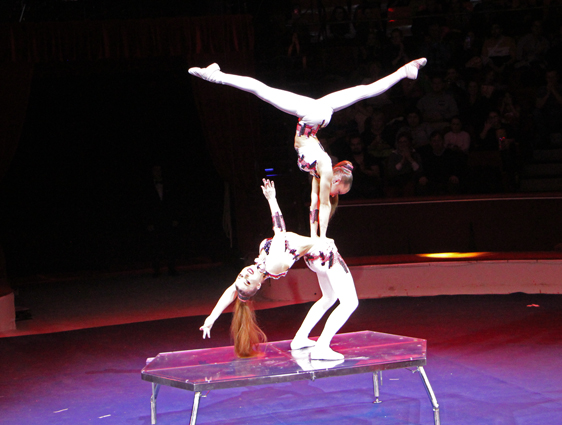 The two pretty young Kolov Sisters, who presented girlpower in exceptional class, were with Danish Circus Arena in 2019 and received that year's talent prize from the Danish Circus Award for their great act. Their first award ever. Jury chairman Ole Simonsen predicted it would not be their last. Since then they have also won awards at the Moscow circus festival and now also at the prestigious Budapest festival. And that will hardly be their last prize.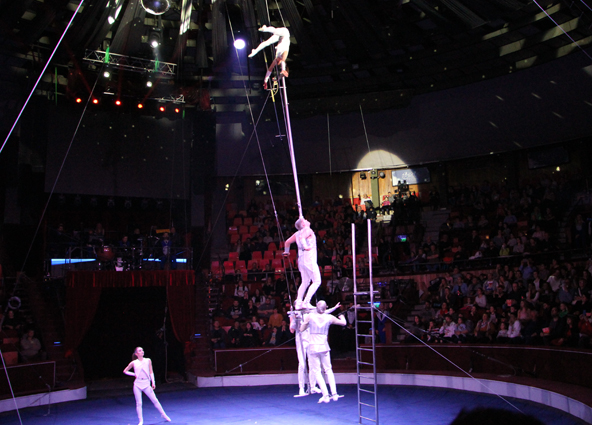 The Russian artists from Virtuoso 5 presented an act in which, on a platform on a swing that hung down from the circus dome, they swung between two ladders and, among other things, during the swing trip did 3 men high or performed with perch. The act is brand new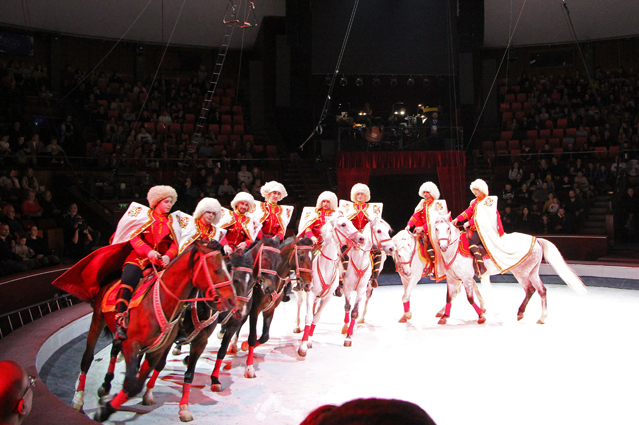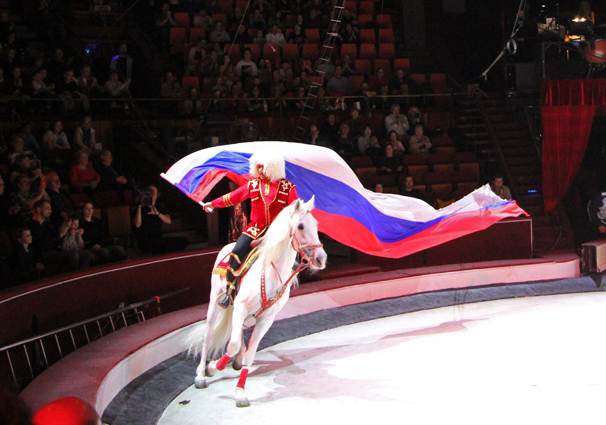 The Russian Alania troupe did nice Cossack riding which offered all the traditional tricks.
Four numbers received a bronze award, a bronze Pierrot
- Duo Vitalys - handstand / hand to hand
- Equivokee - clown trio
- Semyon Krachinov - juggler
- Fantastic Elves – aerial act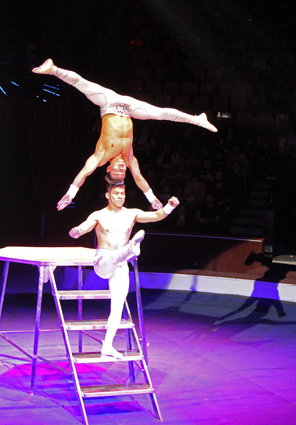 Due Vitalys' act was somewhat reminiscent of what Duo Kvas presented in Danish Zirkus Nemo in 2019 and thus also offered head-to-head balance while the underman sat down. But the two artists from Duo Vitalis, who come from Peru, did not end there: The underman walked with his partner on his head down the stairs and around the ring to finally go up to the podium again. Impressive!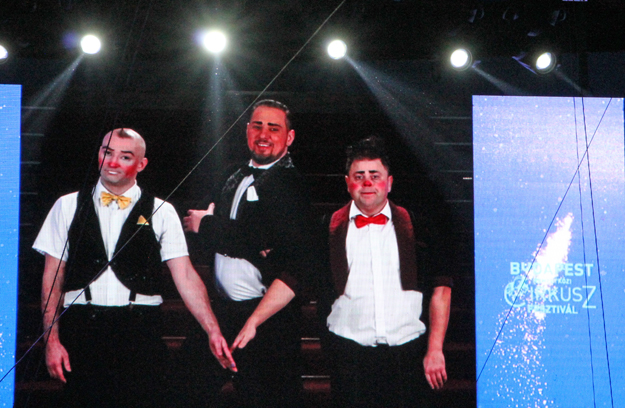 The clown trio Equivokee had several fine entrées with a lot of innovation.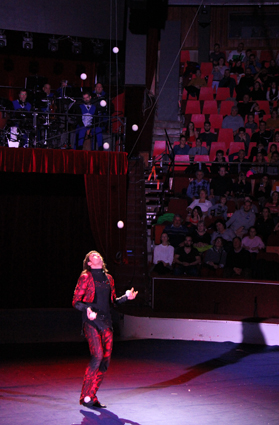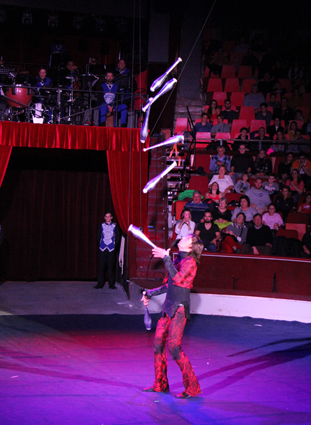 Russian juggler Semyon Krachnikov enthralled the audience at Benneweis in 2013 with his juggling act Krachnikov Fire of Juggling, which Dawid Benneweis had seen at Knie in Switzerland the year before. The act is still excellent and could have deserved a Silver Pierrot,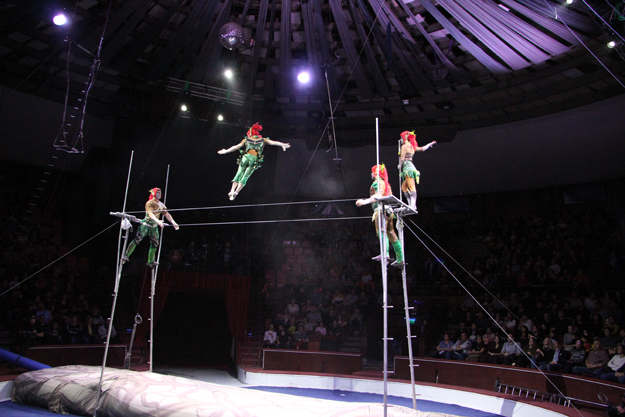 The troupe Fantastic Elves offered a throws of artists between two catchers, see photo. The act seemed a little monotonous.
The festival had many other acts which also could deserve to be mentioned. A single troupe, Evtushenko Group, however, not for the positive: during their entrée in the flying trapeze they did so many mistakes that they should train some more before setting up for an international festival. And the clown Emelin, who was with Danish Circus Benneweis in 2000 and the Swedish Circus Maximum in 2007, was nothing special.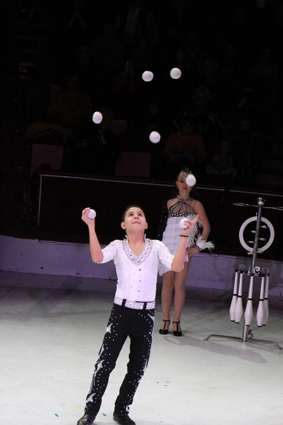 In addition to the artists who participated in the actual festival performances, there was also a Newcomer show for young talents. Here there were a well-deserved gold medal to the young juggler and child star Manuel Rico Varga, who had both talent and charm.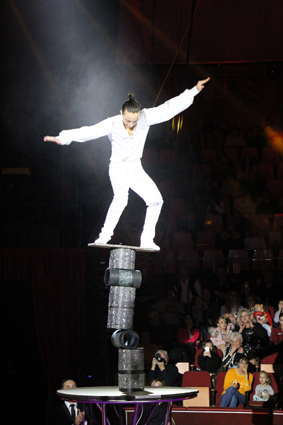 Another child star, rola bola artist Roberto Varga, on the other hand, had surprisingly to go home without a prize. He may not quite have the same charm as Manuel Rico Varga. On the other hand, his number would also be impressive if performed by an adult artist, while Manuel's number is probably most impressive because it was performed by a young kid.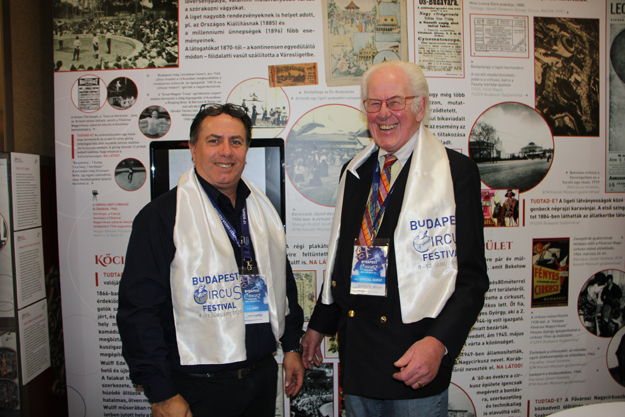 The Danish artist agent etc. Jörgen Börsch is a regular guest at the leading festivals. Here he is seen with one of the jury members Fabio Montico, who is chairman of the Italian circus festival (the Latina festival). It's Jörgen on the right.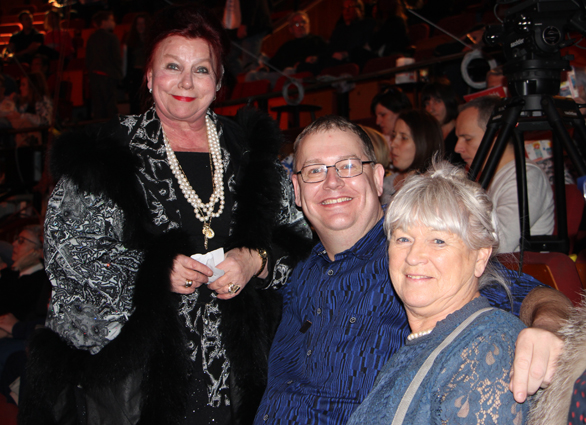 Tour operator Brian "Briano" Behrendt is surrounded by two circus queens: Agnete Louise Enoch from the now closed Circus Dannebrog and Irene Thierry, who hopes that the family's small Danish Circus Krone will be on the roads this year, where she can celebrate her 70th anniversary as an artist.

12 January 2020
Circus Trapez 2020. There is season opening in Kolding on April 8. As in 2019, they have once again chosen to partner with the Belgian Mediatoon to bring the cartoon figures Yakari, Little Thunder and all their friends to life. As in 2019, Yakari will be played by the young Nynne Hulsig Samuelsen.
Among the other performers is the Donnert family with their Hungarian trick riding. Two members of the Donnert troupe will also do Pas de Deux on horseback. The Danes saw Donnerts in Circus Benneweis in 2013 and the Swedes the following year in Circus Brazil Jack, where they were also in 2017. It is uncertain whether the troupe at Trapez has as many members as at Benneweis and Brazil Jack.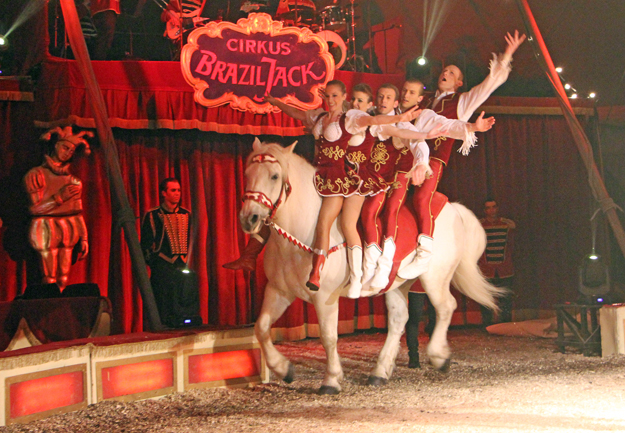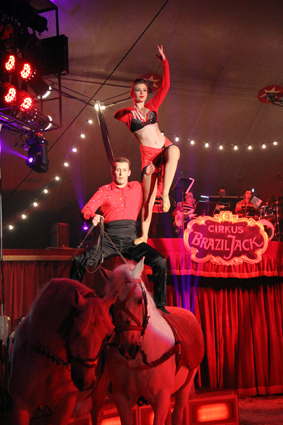 The Donnert family is among the performers of this year's performance in Circus Trapez
Bernhard Kaselowsky presents his Frisian horses and a big and little-act.
Richard Donnert and Eva Varadi will present the quick-change act which the audience in Jutland could see in 2016 in Danish Circus Krone and the audience on Zealand the following year in Circus Arli. Eva Varadi will also have a hula hoop-entrée. She comes from a well-known Hungarian artist family and is probably best known for her antipode number (foot-juggler), which she presented in Danish Circus Krone in 2002, 2003, 2007 and 2016, in Baldoni's Christmas circus in 2008 and in Circus Arli in 2017.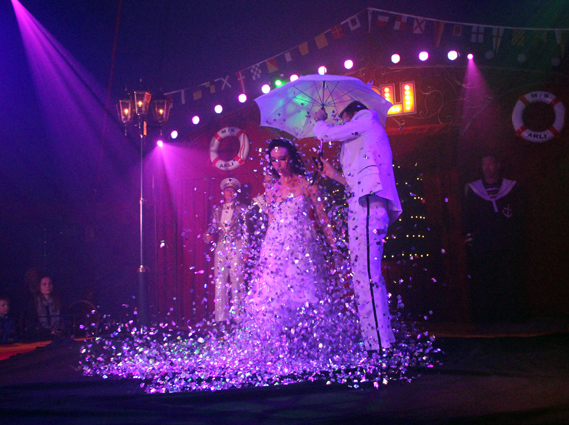 Richard and Eva Donnert with quick-change
Benjamin Pfeiffer, who has not previously performed in Denmark, is a tempo juggler and also presents a parrot act.

8 January 2020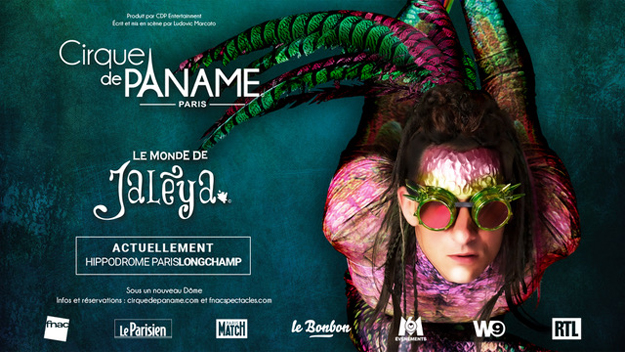 IT ALL HAPPENS IN PARIS -- please find a resumé, not a translation, of a write up in Danish by TOMMY HARDAM from the Danish Youth Circus Flik-Flak, after having seen:
CIRQUE DE PANAME JALEYA.
This show is pure contemporary circus, and very advanced at that : the base is an excursion into the world of imagination and story-telling, everything based on dancing and acrobatics, very elegantly featured.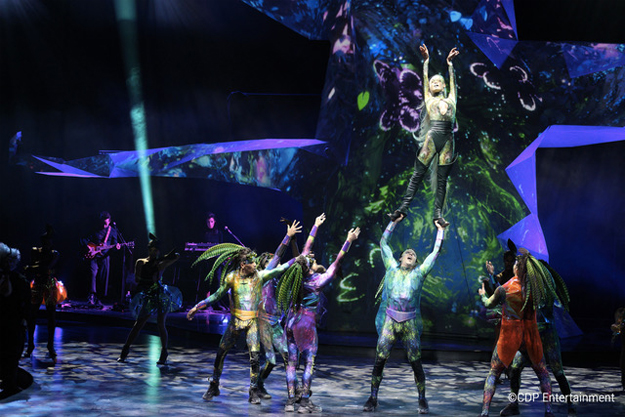 All photos are press photos from Cirque de Paname
Included are a number of technical stunts that enhance the impression of a good show.
Acrobatics in elastic straps, double trapeze, springboard combined with Chinese pole, aerial ring in the shape of a big bubble that can open and an amazing water fountain combined with a computer commanded wall of water that can do - anything!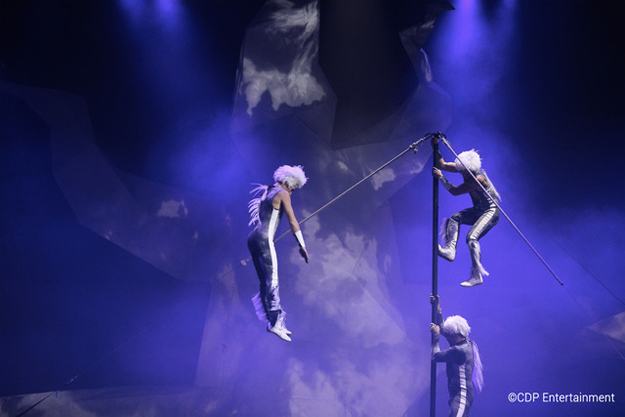 Pole acrobatic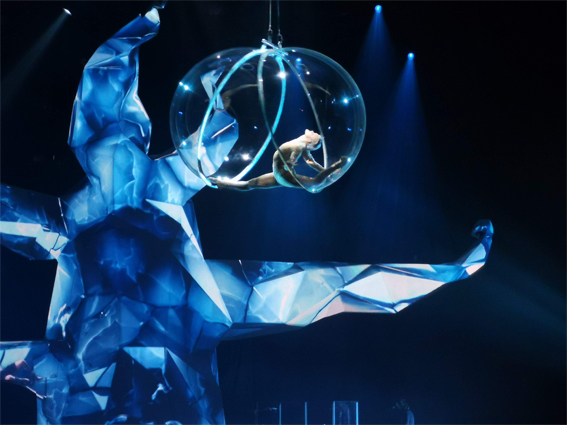 Aerial bubble
All this is impossible to describe, hopefully the above mentioned element do give an idea!
Live music and singing contribute to the pleasant impression that persists after the show.
JALEYA will be playing in Paris until FEB 23, located in the BOIS DE BOULOGNE, access by métro RANELAGH or PASSY, then a walk about 20 minutes/ taxi might be the best solution.
See more: https://www.cirquedepaname.com/en/the-world-of-jaleya/
------------------- resumé by ZARRO ZARRO.

3 January 2020
Danish circuses in 2020. Below you can see an overview in alphabetical order of the circuses touring in 2020, as well as an overview of the performers in each circus.
Circus Arena: Season opening in Copenhagen at 'Bellahoj' on March 25. The performance will be presented by Bubber and Julie Berthelsen. Performers: Alex Porsing and his motocross team FMX Denmark, the high wire troupe Danguire, rola bola acrobat Paulo Kaiser, Wolfgang Lauenburger and his dogs, the acrobats Tumbling Troupe, Laura Berdino with horses in liberty, Duo Costace and Circus Arena's house clown Jimmy Folco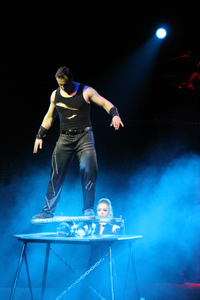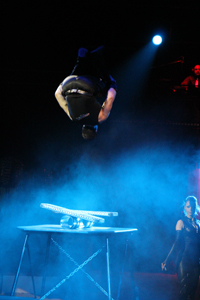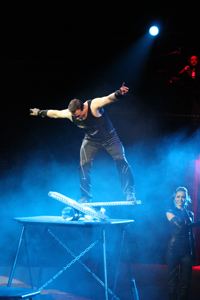 The rola bola acrobat Paulo Kaiser was also with Arena in 2016. In 2019 he performed in Circusland. His specialty is jump from board to board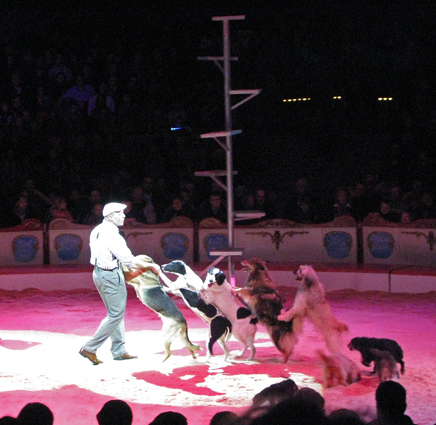 Wolfgang Lauenburger was also with Arena in 2010.
Duo Costache was also at Arena in 2017 and 2019 with respectively a perch act and an aerial act.
Circus Arli: season opening in the Copenhagen suburb Fløng 29 March. In addition to members of the Arli family, you can meet the clown and multiartist Francisco Fratellini. The names of the other performers have not yet been published.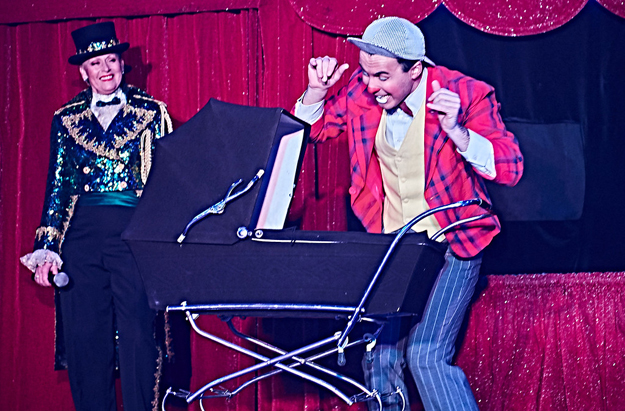 Francisco Fratellini was most recently at Arli in 2018. Photo: Rud Kofoed / Ajour Press
Circus Baldoni: season opening in the Copenhagen suburb Lyngby 24 March. In addition to director René Mønster Baldoni you will among others meet the strongman Denis Ilchenko, Martyn Chabry with costume change and as a virtuoso on instruments, handstand artist Michael Mudrak and Janacek family with Papa Eddie as run in clown as well as in a musical clown entrée with René Mønster Baldoni.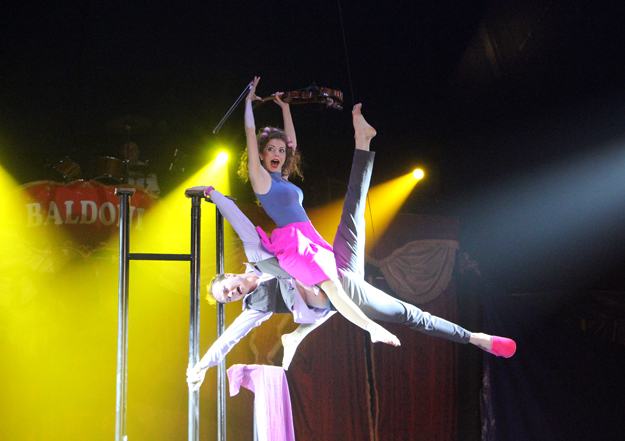 Michael Mudrak was the male half of Duo Hands to Violin, who was with Baldoni in 2016
Eddie Janacek was also clown in Baldoni's 2017 performance. The family has been with Baldoni since 2016.
Zirkus Barnly: no information.
Circus Krone: no information.
Circus Mascot: Season opening in Roslev on March 25. In addition to members of the Deluran families and the clown Gulio and his family, the names of the other performers have not yet been published.
Zirkus Nemo: season opening 11 April 11 in Horsens. In addition to Søren Østergaard, the names of the performers have not yet been published. However, under press photos on the Nemo website, there is a photo of the rola bola duo Meleshins Brothers, who not previously has worked in Denmark.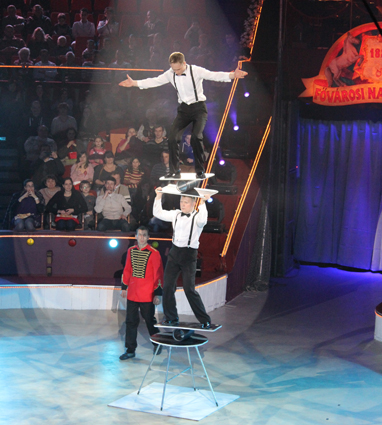 Meleshin Brothers master rola bola in "two levels". Photo from the Budapest Circus Festival 2012
In addition, there are photos of the juggler Claudius Specht, the hula hoop star Geraldine Philadelphia as well as handstand artist Duo Solys. All three of them have been with Nemo in previous seasons. Tatiane and Hector of Duo Solys got a daughter on December 25. The little girl will be named Freya. Tatiane expects to be ready to go in the ring when the season starts. Congratulations to Tatiana and Hector, who in 2018 got the Danish award for the act of the year.
Circus Trapez: Season opening April 8 in Kolding. The names of the performers are not yet published.

2 January 2020
Birthdays with a round figure in 2020. Several persons from the Danish circus and artist world can celebrate a birthday with a round figure in 2020.
29/1 2020: Freddi Steckel 70 years
29/3: Ann Alakazam 85 years
6/4 2020: Leif Conradi 90 years
26/4 2020: Martin Arli 60 years
23/5: Benny Schumann, 75 years
4/10 2020: Niels Plys 60 years
22/10 2020: Isabella Enoch Sosman 60 years
24/10: Palle Bay Henriksen (Mr. Toons) 50 years

1 January 2020
This website close to had 30.000 visitors in 2019. The news section, being a weekly internet magazine and the tour list ("What's on) are usually updated every Saturday. Apart from news and tour list the website has pages with facts about Danish circuses, Danish circus families etc. Links to those pages can be found at the bottom of the opening page

Link to news from 2007

Link to news from 2006