'
From Denmark
and other Scandinavian countries
Special feature: It all happens in Paris (when relevant)
A weekly updated internet magazine
Last updated : 15. January 2021
15 January 2021
Danish Circuses and Covid-19. The corona pandemic meant that only two Danish circuses were on tour in 2020: Circus Arli and Circus Baldoni. Both with a shorter season than usual and with a ceiling on the number of spectators. Baldoni had also in November started their usual Christmas performances, but had to cancel the last 12 performances due to new restrictions. Circus Trapez had planned to make a Christmas circus in Kolding. But it had to be cancelled due to the restrictions. The restrictions also meant that Wallmans had to cancel the last 6 Christmas dinner shows in the Circus Building in Copenhagen and that the Circus Museum in Hvidovre had to stay closed.
The prevalence of the more transmissible B.1.1.7 strain is increasing in Denmark. The health authorities find that there is a considerable risk that the number of infections with this virus strain will escalate. Accordingly, the extensive lockdown in Denmark will continue and both cultural events and museum visits are prohibited until and including 7 February. This means that both the Circus Museum and Wallmans are closed until and including the said date. If the restrictions are extended, they must extend the closing period.
The restrictions have also resulted in cancellation of other events. E.g. the contemporary circus performance Only Bones v.1.0 was supposed to be shown on a number of stages around the country in the second half of January, but it has been cancelled.
Circusland in Slagelse plans to be open from 15 to 28 February. If the restrictions are extended, they will this year have to give up their winter holiday opening in whole or in part.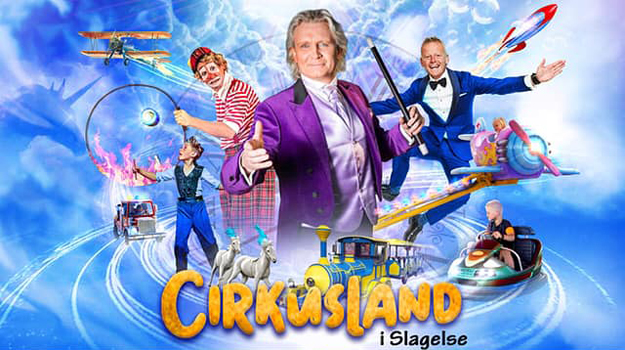 Let's hope it will be possible to visit the theme part Circusland in week 7 and 8. The Danish schools are closed for winter holidays either in week 7 or in week 8.
The Danish circuses plan to open the season by the end of March / beginning of April. With Circus Arena as the first with the first dress rehearsal on March 19 and Circus Arli as the next with dress rehearsal on March 27. All circuses hope that the Covid-19 situation at that time is such that it is both legal and justifiable to start as planned. Let's hope so. Until then take care!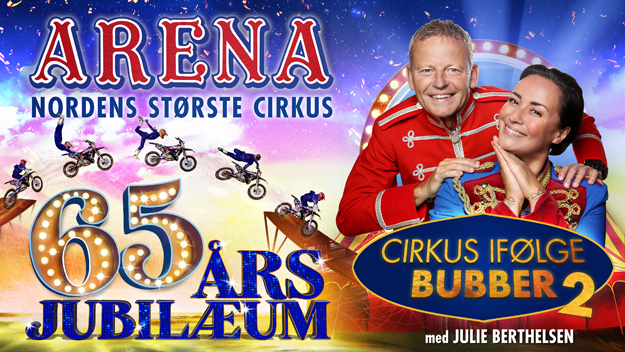 Ringmaster Bubber and singer and ringmistress Julie Berthelsen hope to be able to welcome to the first circus performance in 2021 in Denmark on 19 March.

15 January 2021
Three birthdays with a round figure:
Jörgen Börsch 80 years. On January 18, Jörgen Börsch turns 80. Jörgen's father owned a large men's clothing store in Hillerød north of Copenhagen. But Jörgen wanted to do something else. Thus, it was his two older brothers who took over the business. Among other things, Jörgen has worked as a promoter and artist agent. In the latter capacity, he has e.g. booked artists for Danish circuses such as Baldoni, Krone and Mascot. In 1993, he was the producer and daily manager of Danish Circus Fantastico, which only toured this season. He also assisted Bossle Monster Truck Show for many years with their touring in Denmark. For many years he has been a regular guest at the Circus Festival in Monte Carlo, where he is one of the few Danes who have been in the ring. However, not as an artist, but as an audience participant in Fausto Scorpion's entrée. The year was 1989. Click here to watch a video clip.
Ordinary Jörgen spends his birthdays in Monte Carlo, where there usually is a circus festival in January. But this year's festival has been cancelled due to the corona, so he has to stay in Denmark.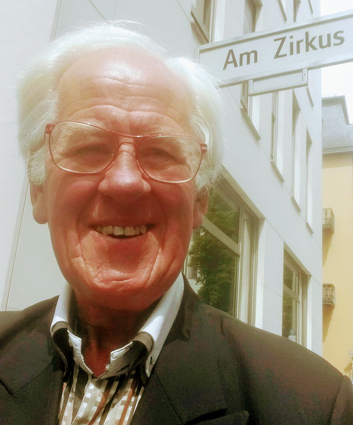 Jörgen Börsch
Bernhard Kaselowsky 60 years. On January 19, Bernhard Kaselowsky, Mølby in the southern part of Jutland, turns 60. He was born in Germany, where his family ran their own circus, Circus Kaselowsky. Like other circus children, he was trained with everything possible in circus and artistry. The only thing he did not work with was animals! When Bernhard was 20 years old, the family began a cooperation with another circus, Circus Hercules. Here Bernhard began working with animals. In 1983, he bought the elephant Ramboline, which he had until the ban on elephants in the Danish circuses in 2019 forced him to part with the elephant, which is now in Knuthenborg Safari Park. Ramboline was barely 2 years old when she came to Bernhard. Later he acquired horses, oxen and camels. With his animals he performed in the following years in a number of circuses: Arlette Gruss and Christiane Bouglione in France, Circus Agora in Norway (several seasons), Circus Americano in Ireland (several seasons), just as he performed at a number of galas. The Danes first time met him in 2001 in Circus Dannebrog, where he presented horses and elephants. He stayed at Circus Dannebrog until the 2006 season. In 2009 he performed at Circus Benneweis. From 2010 to 2015 he was back in Circus Dannebrog.
In 2016, he and his spouse Isabella Enoch Sosman established Circus Trapez, which tours in Jutland and on Funen. Due to the corona, Circus Trapez did not tour in 2020, but had just a few short performances in Madsby Playground in Fredericia, in nursing homes and during the autumn holidays in Arrild Ferieby. A Christmas circus in Kolding had to be abandoned due to the corona.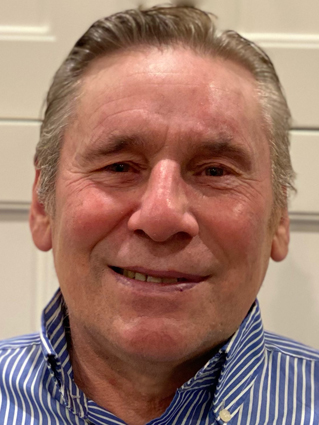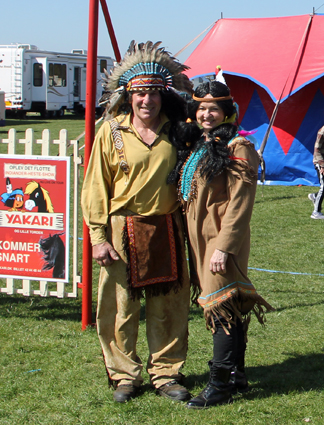 To the left: Bernhard Kaselowsky. To the right Bernhard and Isabella Enoch Sosman in front of their circus, which in 2019 featured the Indian performance Yakari.
Judy Glosted 60 years. When you see the elegant Judy, you can't believe it! But the baptismal certificate dislose the truth: Judy is born in 1961 and turns 60 on January 21st. Judy Glosted became nationally known in Denmark 2006, where she became singing ringmistress in Circus Benneweis. She kept that position until 2008, when she wanted to get a few years break. She was back again with Benneweis in 2011 and stayed this time until the 2014 season. For a period in 2017, she was ringmistress in Danish Cirkus Trapez.
Judy's mother was a circus performer and appeared as an acrobat and dancer, until she got children. Judy's father was a musician. Her sister is the Danish actress Betty Glosted. The parents never lost their interest in circus, and both Judy and Betty were dragged along when Circus Benneweis visited in Funen. Judy took a business degree and had her first job as a host at a local TV channel TV Aarhus. Later she came to TV-Funen. After that she became marketing manager of Kolding Shopping Centre. As an artist Judy is autodidact. Besides the above jobs she travelled in around in Denmark and entertained with singing and music and cabaret. In 2003, Judy decided to put the uncertainty of nomad life on the shelf and said yes to a job as manager of Schur Conference Centre in Glud at Horsens. But when you have the fascination of the circus in your blood, you don't say no to an offer from Diana Benneweis - and Judy said yes in 2006.
But today, Benneweis is closed, and Judy Glosted was not quite happy in the somewhat smaller Circus Trapez. So in 2018 she made another career change and became a singer in the Danish band Fat Finn & Funny Boyz. When the corona does not prevent it, she also has a number of jobs with senior entertainment in nursing homes, etc.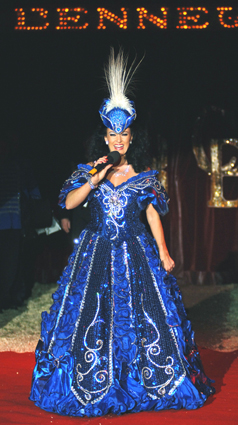 Judy Glosted in Benneweis' ring. The beautiful blue dress, which was previously used by Diana Benneweis, can today be seen at the Circus Museum in Hvidovre, Copenhagen.

11 January 2021
IT ALL HAPPENS IN PARIS -- this pandemic has closed down all theatres and circuses / the result is financial hardship, but on the human side as well it has caused a number of people to develop psycho ailments, by distress and loneliness, in turn due to lack of interaction with peers and people. Some surgery interventions have been postponed, as the troubles caused by the pandemic have priority.
Theatres as well as CIRCUS, including MAGIC SHOWS/which indeed is a kind of theatre/ should have been allowed to open per JAN 07, a decision that was cancelled, then JAN 20 was cancelled as well, the latest but sure enough not the last info says: end of JAN.
The famous Cirque d'Hiver Bouglione opened the season on October 17 (see my review here on this website dated 22 October, 2020), but restrictions meant they had to close after a few weeks. The season was supposed to last until the beginning of March, but it is doubtful whether they can resume the performances this winter.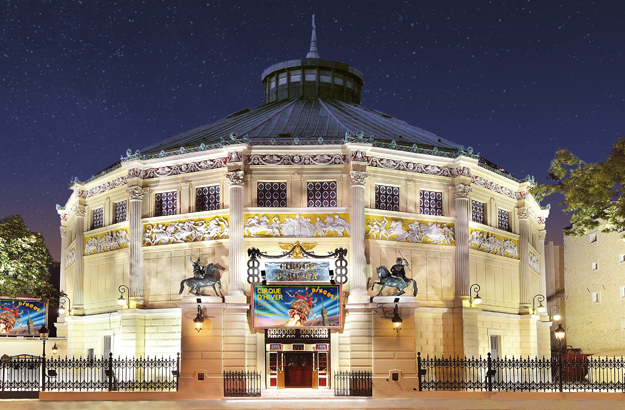 The Cirque d'Hiver in Paris was opened by Emperor Napoleon III on 11 December 1852 as the Cirque Napoléon. The theatre was renamed Cirque d'Hiver in 1870. Henri de Toulouse-Lautrec repeatedly found inspiration in rehearsals and performances at the Cirque d'Hiver. Photo by courtesy of Cirque d'Hiver Bouglione
CATASTROPHE for all ENTERTAINMENT, the smaller cafées/ outlets within CATERING BIZ - are closing down in numbers.
Apparently necessary, but bringing personal tragedies in numbers: Paris has lots of performers who are stuck without being paid - and thus having but little chance of getting home.
IT ALL HAPPENS IN PARIS !!!
-------------------------------------------Feedback/info by ZARRO ZARRO.

8 January 2021
Orbituary: Erik Christgau. On January 7, Erik Christgau passed quietly away after a long illness. He would have turned 90 in February. In 1972, he married Vivi Schmidt. She was daughter of Louis Schmidt from Circus Louis, which was closed after the 1960 season. In 1963, Vivi started with the assistance of Erik Christgau Cirkus Vivi, which toured Denmark until 1967. The tent was a brand new 6 pole tent with room for about 1,200 people, and the equipment was new and modern. The performances were always of good quality. Vivi Schmidt was known as a skilled sea lion trainer, and after 1967 she continued for a couple of seasons presenting her sea lions in other circuses, assisted by her assistant and niece Addie Jepsen. Later, Addie took over the act which continued to be presented as Vivi's sea lion. It was Vivi who owned the animals.
Also after Circus Vivi was closed and Mrs. Vivi had stopped with the sea lions, Erik and Vivi kept their interest in the circus and had especially close relationships with the Berdino family from Circus Arena. Vivi passed away in 2015, but Erik Christgau maintained his close connection to Circus Arena.
The Berdino family writes (my translation):
The friendship with Erik meant a lot for us in Circus Arena. As recently as the summer of 2020, Erik welcomes the audience, while checking tickets at the entrance to Circusland in Slagelse, just as he has for many years faithfully helped to welcome the audience during Cirkus Arena's Denmark tours. Despite his advanced age, Erik loved to travel around with us in his caravan and we always enjoyed having visits from him. R.I.P.

7 January 2021
Obituary: Yrsa Zidla. The former Danish trapeze artist Yrsa Zidla passed away on December 31, 2020. She was 93 years old. She was married to the Austrian master juggler Eric Zidla who in his acts was assisted by Yrsa. Eric Zidla passed away in 1984. In Denmark we saw him with Yrsa as assistant in Cirkus Moreno in 1959 and in the variety theatre Lorry in 1963. It was Yrsa Zidla years ago taught Bettina Arli of Danish Circus Arli to perform in trapeze.

5 January 2021
A birthday with a round figure: Violet Ørum turns 90. On January 6, the former trapeze artist Violet Ethel Ørum turns 90. As a young woman she wanted to become an acrobat and worked for a season with Professor Tribini at Danish funfair garden Bakken north og Copenhagen. But she was too heavy and inflexible in the bones and instead she became a trapeze artist. In 1949, she signed a contract with the Lazana sisters, who performed in Danish Circus Moreno with the act 3 Lazana. It was the start of a decade with lots of travel and experiences. She performed all over the Middle East. In connection with performances Lebanon, Iran and Iraq in 1958 and 1959, she met the bike artist couple Haddy and Solveig Enoch and has since maintained close contact with the Enoch family. Violet Ørum stopped as an artist in 1959 and went to Australia, where she married a childhood friend. However, the marriage did not last, and she returned to Denmark with her daughter. 45 years ago, she started practicing karate at Shotokan Karate Academy in Copenhagen, where she quickly became known as Mama San and where she is still active. They would have held a reception for her on Saturday, January 9, but it has been postponed due to the corona restrictions. For many years she was also a regular crew member with Jørgen Friland for the Oldboys sailings in Sundby Sailing Club.

3 January 2021
Large exhibition in Lund about classic circus. If possible due to corona restrictions Kulturen in Lund opens a large exhibition on circus on 10 April. It will be Kulturen's largest exhibition this year. According to the plan, it can be seen until the end of February 2022.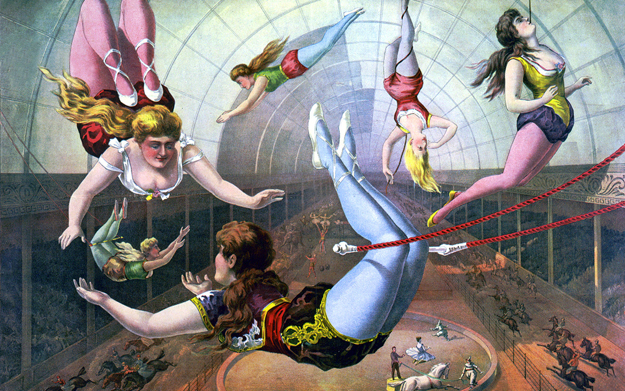 Older illustration of female trapeze artists. Unknown Artist.
Kulturen writes (my translation):
The next large exhibition at Kulturen in Lund is about the circus' exciting and enchanting world. We will present circus history from the 19th century to today.
Among other things, we borrow beautiful handmade costumes from Cirkus Rhodin, which is based in Scania and is one of the few traditional circuses left in Sweden. The owner Diana Rhodin's grandfather Brazil Jack and her father Trolle Rhodin were also two of Swedish circus world's great personalities during the 20th century. For the exhibition we have also borrowed exciting items and costumes from other lenders.
We will also present the photographer Åsa Sjöström's magical circus pictures and parts of her documentary The Last Circus Princess.
For the exhibition, Kulturen has borrowed various effects from the Swedish Circus Academy, including from the Swedish Circus Museum in Ingelsträda.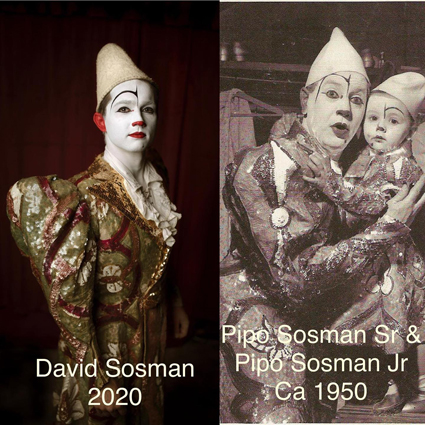 The juggler David Sosman tells the exhibition features some of his grandfather Pipo Sosman Sr.'s costumes. David, who is the son of the late clown Eddy Sosman and Isabella Enoch Sosman, was in Lund a few months ago, where he was photographed in his grandfather's costume. The photo to the left shows David in the costume. Photos to the right: Pipo Sosman Sr. along with David's uncle Pipo Sosman Jr.
Kulturen (full name, Kulturhistoriska föreningen för södra Sverige) is a non-profit organisation founded in 1882 and currently has around 3,500 members. They curate Sweden's largest collection of cultural objects from southern Sweden, major collections of comparative artefacts from around the world and the largest number of mediaeval archaeological finds in northern Europe. Kulturen runs museums in Lund and Sjöbo municipalities.

2 January 2021
IT ALL HAPPENED IN PARIS - and elsewhere - MAGICAL STUNTS & EFFECTS 5:
IT ALL HAPPENED IN PARIS -- but elsewhere as well - viz. at a JUMBLE SALE , near the big circus lot in COPENHAGEN, I was hired to create a sympathetic atmosphere and put the people in a good mood - in a catering-and-beer tent, in fact not necessary as the local guests had already tasted the evil alcohol, happily enough there were a lot of foreign people, sober enough, who were expecting ENTERTAINMENT: I had chosen an old circus act: THE LADY WHO WALKS THRU SOLID MATERIAL, in this case, walking right through a circle of ropes.
As my entré I made 2 playing cards disappear, one re-appeared in a photo frame, the appearance of the other one needed som ABSTRACT THINKING: using a pair of scissors and knowing a certain technique, you can by a simple cut make 3 diagonal holes, that are identified as THREE OF DIAMONDS - by adult people.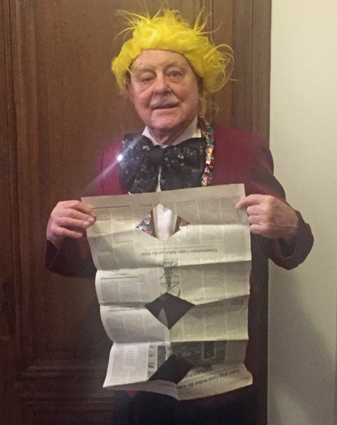 Zarro Zarro with Three of Diamonds. Photo : Marie Louise Djomguem
After show, a little boy came up to me, asking in a broad Copenhagen dialect:
WHAT ABOUT THE THREE OF DIAMONDS ?
He seemed troubled and worried, I chose to explain the phenomenon to him, he became visibly relieved, leaving the spot having had a good time, so had I -
HAPPY ENDING - ABSTRACT THINKING !!!
---------------------------------------------- ZARRO ZARRO.

1 January 2021
Danish circuses in 2021. Below find an overview in alphabetical order of the circuses which we hope to see on the Danish roads in 2021, as well as the planned opening dates. Of course, subject to corona-related changes and lockdowns.
Circus Arena: Season opening at 'Bellahoej' in Copenhagen on March 24. Ringmasters Bubber and Julie Berthelsen. The performing artists are Alex Porsing and his motocross team FMX Denmark, the Danguir troupe on the high wire, the rola-bola acrobat Paulo Kaiser, Wolfgang Lauenburger and his dogs, the Mustafa Danguir Tumbling Troupe, Laura Berdino with liberty horses, Duo Costace, Circus Arenas house clown Jimmy Folco and Circus Arena's dancers.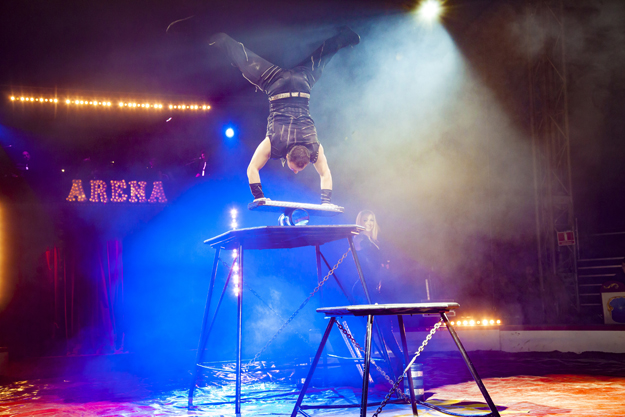 The rola-bola acrobat Paulo Kaiser was also at Arena in 2016. In 2019, he performed in Circusland. His specialty is jumping from board to board. Press photo from Circus Arena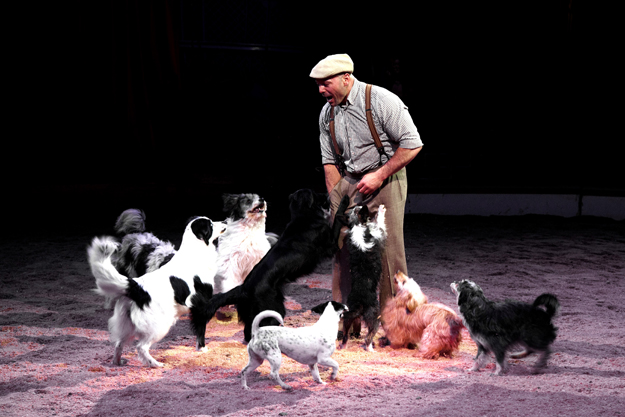 Wolfgang Lauenburger was also at Arena in 2010 and 2015. In 2008, he performed in Benny Schumann's autumn performance. Press photo from Circus Arena.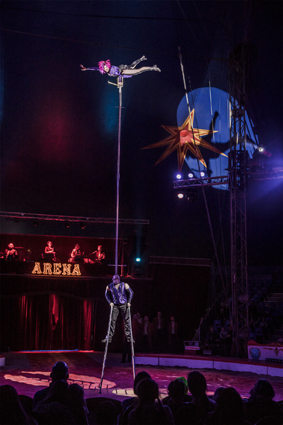 Duo Costache was also at Arena in 2017 and 2019 with respectively a perch act and an aerial act. Press photo from Cirkcs Arena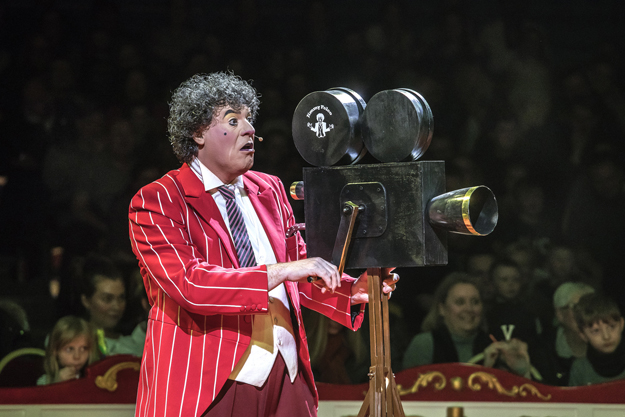 With a few exceptions, Jimmy Folco has been part of Arena's performances since 1997. Press photo from Cirkus Arena
Circus Arli: season opening in Fløng (Copenhagen suburb) March 27. In addition to members of the Arli family, you can meet the clown and multi-artist Francisco Fratellini. The names of other performers have not yet been announced.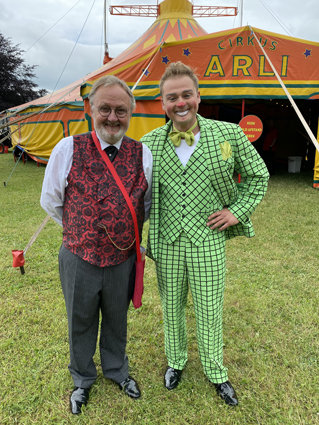 Martin Arli and his son Alexander are always among the performers in Circus Arli. Prior to the circus season, you can meet Alexander Arli in Jan Schous' REVY PICNIC SCHOU-TUR at Østergaard's hotel in Herning.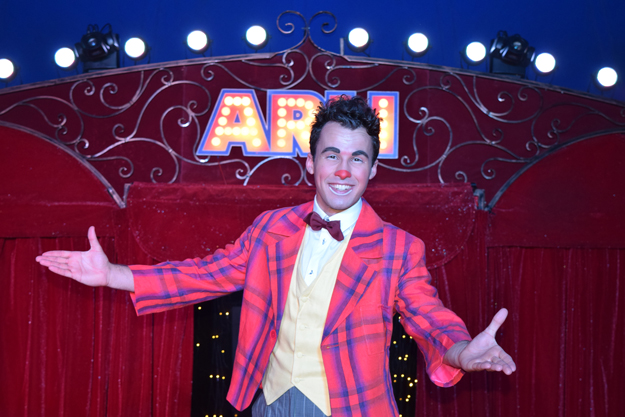 The Super talent Francesco Fratellini was also at Arli in 2017, 2018 and 2020. Press photo from Cirkus Arli.
Circus Baldoni: season opening in Lyngby (Copenhagen suburb) on 4 April. They write (my translation):
We are proud in 2021 to present our show no. 20. It will be a completely wild show so we rightly call it THAT TOO WILD !!!
You will meet a number of top artists, including the Italian Ferrandino´s who have a breath-taking roller skate act and a bold aerial act. From the Czech Republic, you will meet the super-talented Kaya Janacek with the balancing act rola-bola and his parents Eddie and Maria in a whole new acrobatic discipline that has never been seen before. The duo "Hands to Violin" in a new and modern composition with the violinist, Daniella, who plays up to the super strong handstand artist Michal and then of course we have lots of clowns and the lion Leo Leonardo (a ventriloquist's doll)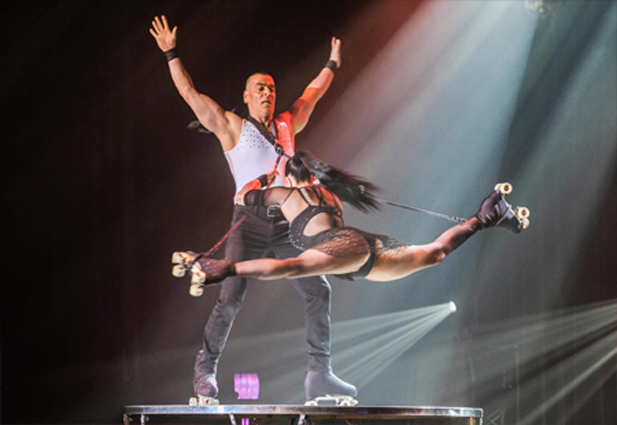 Duo Ferrandino consists of Michele Ferrandino and Marina Curci. In addition to the roller skate act they have an act in aerial cradle. Click here and here to see video clips of the two acts. They toured Denmark with Circus Arli in 2012. Press photo from Circus Baldoni.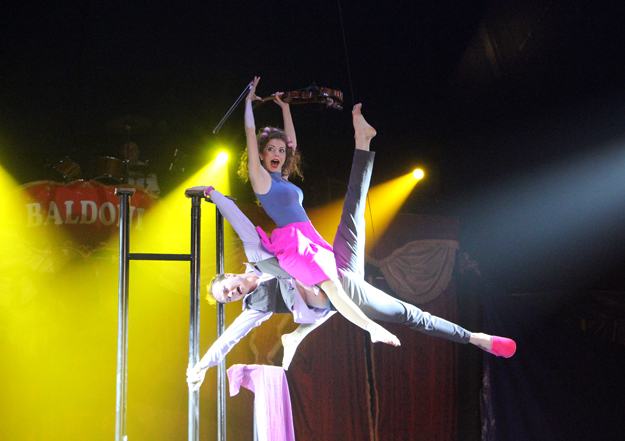 The duo Hands to Violin (Michal Mudrák and Daniella Vitová) were also with Baldoni in 2016, where they were among the nominees for the Danish Circus Award's prize for best act of the year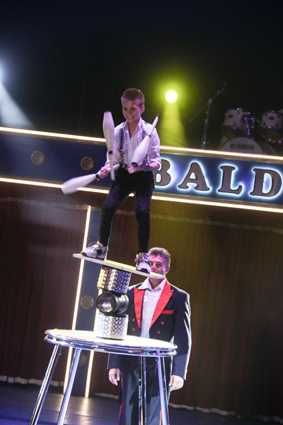 This is the 6th season in a row that the versatile Czech Janacek family (father Eddie, mother Maria and sons Kaya and Rudy) perform in Circus Baldoni. In 2018, Kaya was among the nominees for the talent prize from the Danish Circus Award. Photo: Jacob Boas Leitisstein
Circus Krone: no information.
Circus Mascot: if possible season opening in Roslev by the end of March. In addition to members of the Deleuran and Clown Gulio and his family, the names of the cast have not yet been released.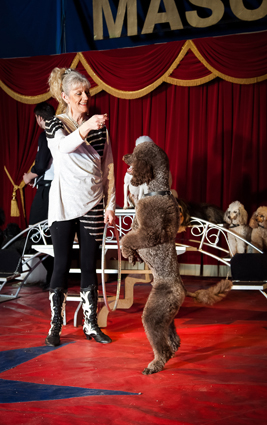 Marianne Deleuran and her playful doggies are an indispensable part of a Mascot show. Press photo from Cirkus Mascot
Zircus Nemo: season opening April 11 in Horsens. In addition to Søren Østergaard, the names of the participants have not yet been published. It is conceivable that to a greater or lesser extent it is those who were engaged for 2020 where the tour had to be abandoned: the Russian acrobat Vladimir Georgievsky in a comic trampoline act, the rola bola acrobats Meleshin Brothers, the super juggler Cladius Specht, the hula-hoop star Geraldine Philadelphia and the handstand acrobats Duo Solys.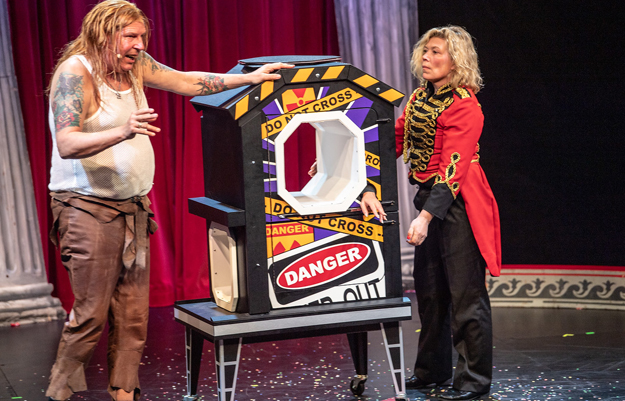 Although Zirkus Nemo offers excellent artists, it is first and foremost Søren Østergaard himself that the audience comes to see. Here as Smadremanden, seen together with his assistant Laura Kvist Poulsen. Photo from 2019. Photographer: Rud Kofoed / Ajour Press.

1 January 2021
Birthdays with a round figure in 2021. Several persons from the Danish circus and artist world can celebrate a birthday with a round figure in 2021.
18 January: Jörgen Börsch, artist agent etc., 80 years
19 January; Bernhard Kaselowsky, Circus Trapez, 60 years
18 February: John Thurano, artist, 75 years
9 April: Laura Berdino, Circus Arena, 40 years
3 August: Benny Berdino, Circus Arena, 75 years
19 October: Patrick Berdino, Circus Arena, 30 years
22 October: Michael Deutsch, magician, 60 years

1 January 2021
This website had approximately 27,000 visitors in 2020. The news section, being a weekly internet magazine and the tour list ("What's on) are usually updated every Saturday. Apart from news and tour list the website has pages with facts about Danish circuses, Danish circus families etc. Links to those pages can be found at the bottom of the opening page

Link to news from 2007

Link to news from 2006