Older Circus news from Denmark 2019
25 February 2019
Enoch's Circus Show. Jørgen Lorenzen saw the performance in Rosengaardcentret, Odense on 13 February at 13 and writes (my translation):
It was true circus. It run for 45 minutes.
It is the 30th time there is a winter circus in the Rosengaardcentret. For the past 8 years, the producer has been Jimmy Enoch. And immediately as he comes cycling into the ring and welcomes you, you can feel that he passionate for circus - the circus that is close to his heart and which he himself is an integral part of.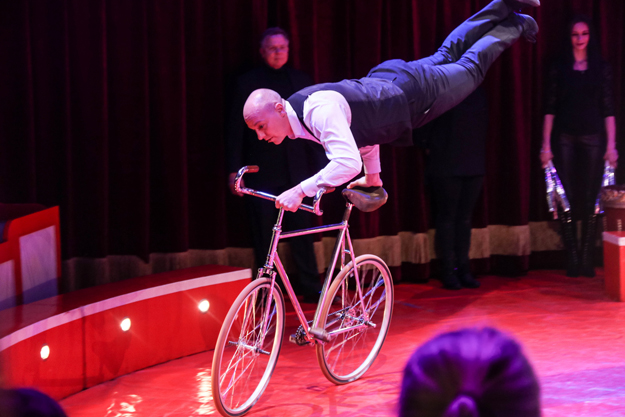 Jimmy Enoch. All photos shot by Jacob Boas Leitisstein
The performance was opened by Sharon Berousek. She walks in the footsteps of her father Mario Berousek. But what she can - unlike him – is to do the splits with 5 clubs in rotation. As a final trick, she did what is his trademark: speed juggling. And it must be taken for face value. A furious pace where the 3 clubs rotate so fast that look like mill wheels.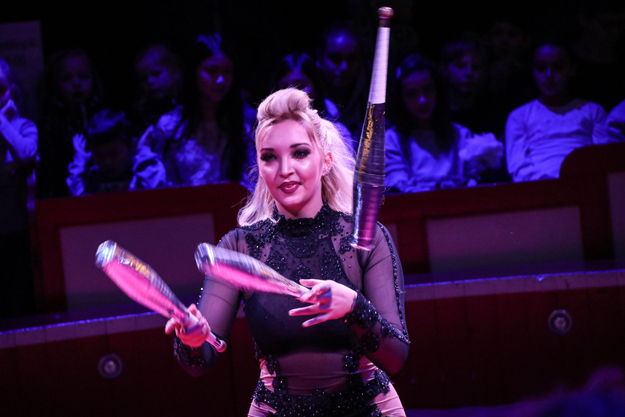 Sharon Berousek
The clown Don Christian is seen before in Denmark - in circus Benneweis. He presented the clown entrée where he plays bells and needs a child from the audience to help. It was a boy who literally had to give him a kick in his ass. With a big club, the boy was to give Don Christian's "backing" a proper kick. The back cover was a large pan. But then something happened: the boy became unsafe and scared. Don Christian quickly realized this and handed him over to his father before inviting another teenager to swing the club.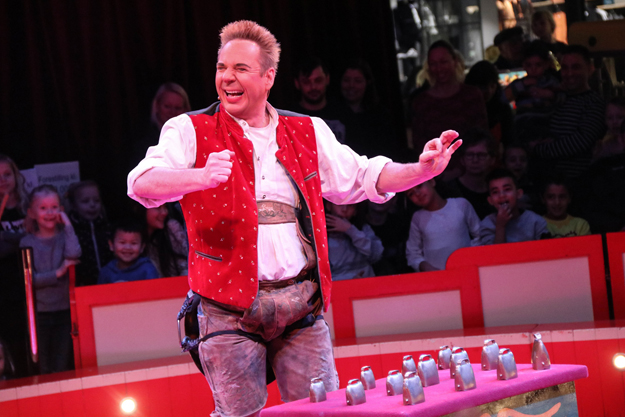 Don Christian
Next we saw Peter Sarger, who with a bunch of playful dogs provoked laughter. Not least the gag that originates from Old Regnas, where a naughty dog ​​topples a garbage can - to tease Peter Sarger, who is sweeping the ring clean of paper. And the dogs jumped, ran, rolled and barked before leaving the ring walking in a line. The largest dog in front, the others in sequence with the forepaws resting on the back of the dog that goes ahead.
Thai Ferreira worked in vertical rope - black as her costume. She entered the ring with a cowl making her look both as a nun and a witch. But she threw the cowl and gave a nice show in the discipline that is inevitably in any circus performance.
Don Christian then came back. This time with it - worn out? – rock band gag. This gag is also difficult to avoid if you regularly visit the circus.
But then came the final act - the main number. Armando Liazeed walks in his parents' footsteps. He is an outstanding handstand acrobat - absolutely unique. It's so clean, so real, so hard. There is nothing but what you can see. Yet one does not believe one's own eyes. And his attitude: proud, but not boastful. Superb - and he knows it! But he never showed off. And the final tricks: head jump over a plank and jump on one hand up and down a staircase's 8 steps. It is an act one can see again and again - and each time with wonder and respect.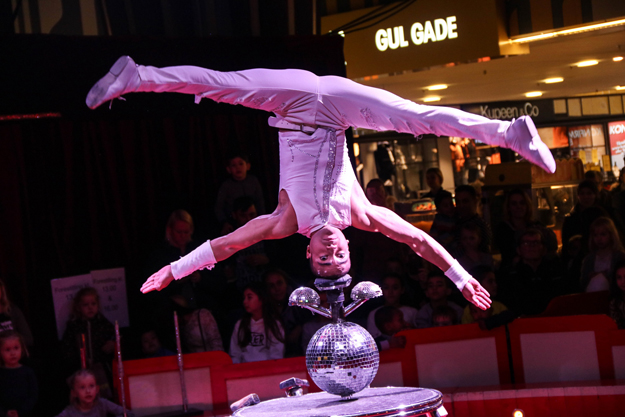 Armando Arano Liazeed. Click here to see more photos from the show.

25 February 2019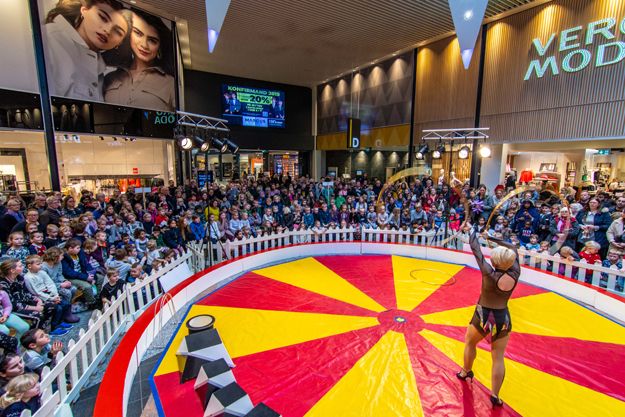 Circus Mascot had well-attended performances in the HerningCenter in week 7 and in Aalborg Storcenter in week 8. Photos by courtesy of Daniel Deleuran, shot at the performances in Herning.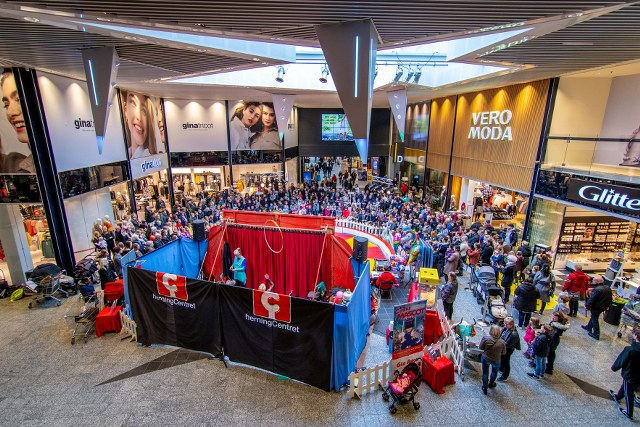 17 February 2019
Circusland - Winter holidays 2019. Jacob Boas Leitisstein visited Circusland in the winter holidays and writes (my translation)
"The pirates go on new adventures" - this was how the headline of Cirkusland's winter program 2019 wrote. The theme of the park was thus still a mixture of pirates and circus. Circusland still attaches great importance to live entertainment in the form of various shows, and during the winter holidays you could both see pirate shows, children's shows, circus performances and sea lion show.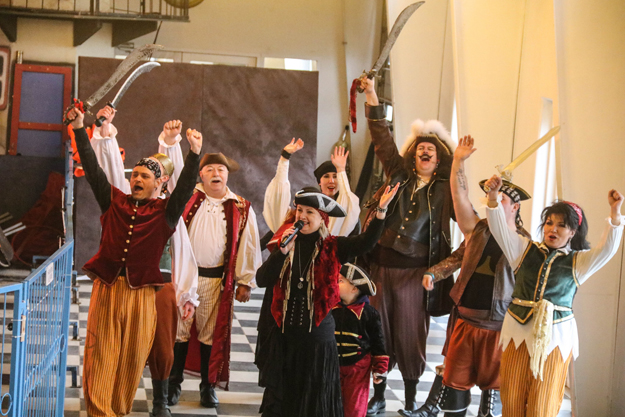 The pirates in Circusland. All photos: Jacob Boas Leitisstein
The day started out with a pirate show on the "stage" at the large sea lion pool. The pirate show featured lots of artistry in pirate dress. The first feature was Patrick Harrison's dog act - the same act that you could see in Circus Arena last year. Then there was a fire show with the fakir Abdullah. Finally, a short sea lion show with two of Cirkusland's sea lions.
After the lunch break, the little stage in the playground set the frame for the children's show with Kalle Kanonkugle. The children's show featured two artists. First it was Oliver Berdino with his juggling act. Then then came the Navratil family on the stage to perform a short knife-throwing act.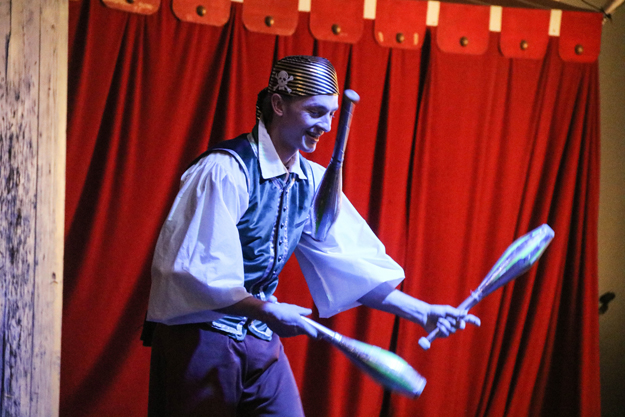 Oliver Berdino
In Circus Landino's ring you could, as usual, experience a classic circus performance with artists, animals and clowns. The performance was presented by Suzanne Berdino, who also began the performance with liberty horses. Then came last year's winner of the circus prize's talent award, Charmaine Berdino, entered the ring along with her horses Orion and Meloso. Excellent liberty dressage!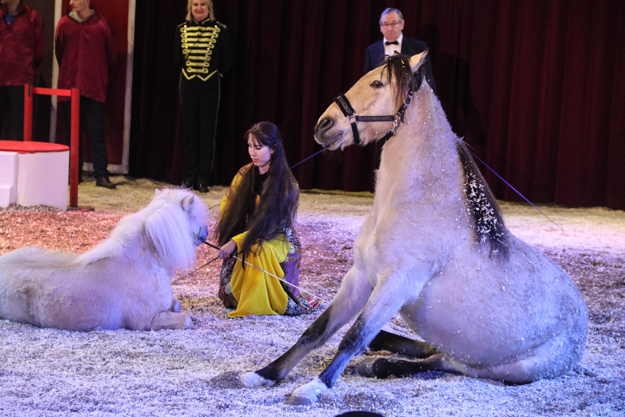 Charmaine Berdino
The clown of the show was called Luigi - he had several run-ins where he included the audience. Another act from last year's Arena show could also be seen: foot juggling with Jan Navratil. The next act was a Landino classic: magic with Duo Biasini. The performance ended with dromedaries and llamas presented by Rudi Althoff.
The last show in the Circusland program was the sea lion show presented by Pip and Patrick Harrison. This time all Cirkusland's sea lions participated - Luna, Sally and Oscar.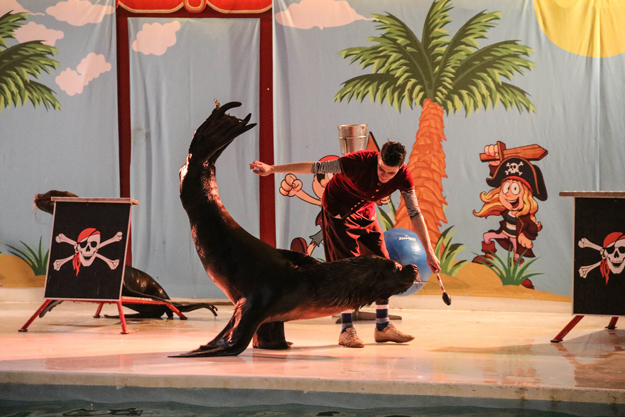 Pat Harrison with one of Circusland's sea lions. Click here to see more photos from Circusland during the winter holidays

16 February 2019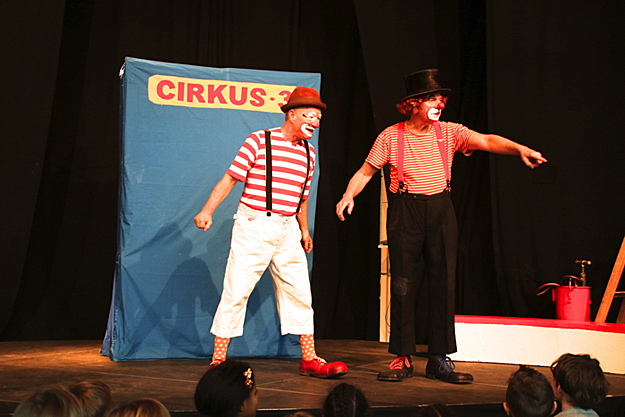 The photographer Mr. Sputnik (aka Per Krogh Petersen) saw Charlie and Binalto from Circus 3 at Bjerringbro Library on February 14th. Click here to see more photos and video clips from the show.

15 February 2019
Reviews of more of the Danish winter holidays performances can be seen when this website is updated on 9 March.

14 February 2019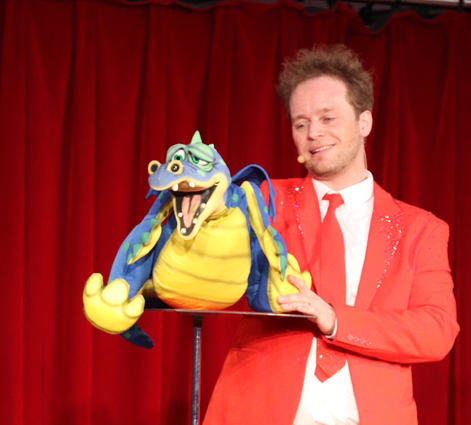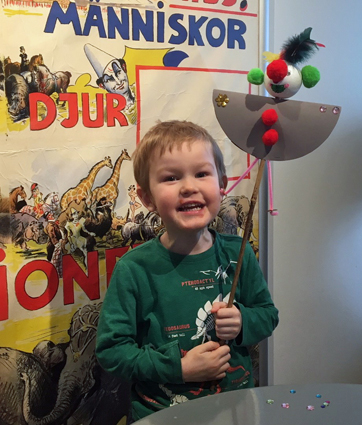 During the winter holidays in week 7 the Circus Museum in Hvidovre, Copenhagen, has presented shows with the ventriloquist Peter Nørgaard and circus fun and creative workshop for children. Photos: The Circus Museum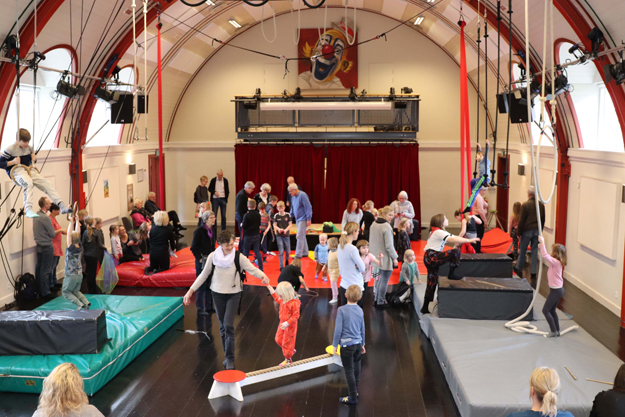 12 February 2019
Danish Circus Krone winter circus. Jørgen Lorenzen saw the performance in the concert hall in Aarhus on Monday 11 February at 14 and writes (my translation):
Circus is tradition. In Circus Krone, it is a tradition that Irene Thierry welcomes the audience. She calls for you to greet the person standing next to you and then for everyone to bow to her. It is also a tradition that she says goodbye to the audience and assures that the entrance fee is not wasted - but used for rolls the next morning. Thus, circus is tradition.
But circus is also renewal. New in circus Krone is that the two musicians in the Krone Band, director Frank Thierry and his brother Marc, enter the ring and greet the audience before they sit down with their instruments and play the Krone tune (which also is one of the traditions) . Tradition and renewal with few seconds of interval.
And then the circus' surprise. The audience should preferably, one or more times, be involved in thinking: that's impossible. And the great surprise in Krone's winter performance is Leonid Beljakov. His two dog acts if far better than the dog acts you otherwise can see in a circus. His first entrée is with 5 dogs of different size and appearance. They cannot just jump, roll and do what a happy dog ​​normally does. He gets further with his dog art. They can walk on the hind legs - forward and backward. They can walk on slack wire. A dog is standing on its hind legs in his hand while he makes a somersault. They climb around his neck. They balance on his feet while he is lying on his back. It is the best dog act I have seen for years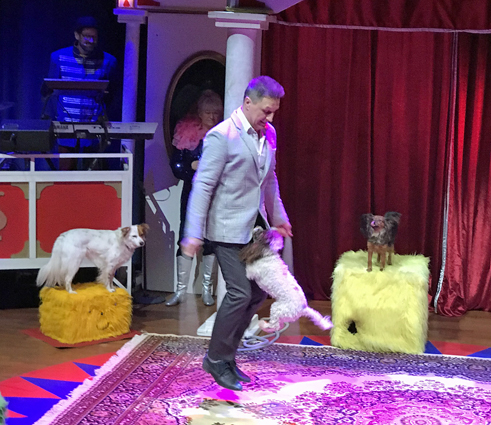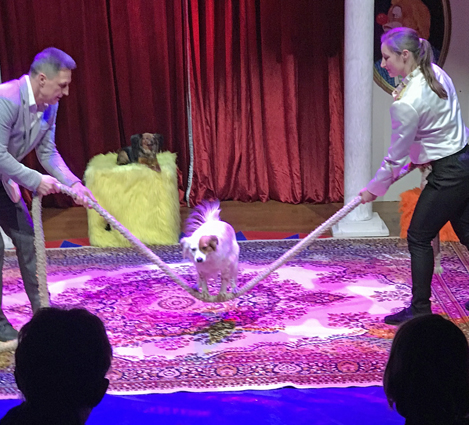 A world class dog act. All photos shot by Jørna Bækmark
And his second entrée is with a single dog - a boxer. It behaves as if it has a human mind. It lies on its back and sleeps. It stretches and shake hands when he wakes it. It can balance with a stick. And finally, it gives a concert. Leonid plays on mouth organ – the dog howls. As I said: it is dog acts of amazing high level.
The juggler Kasparas Bujanavkas is a young talent. He owns the juggler's quivering excitement, and his juggling is stylish, fast-paced - and he has a strong charisma. His first act is juggling with 3 cigar boxes, after which he collects 19 boxes in a long row between his two hands. The last one he picks up from the floor - with his foot. His second entrée is a festive juggling with balls, clubs and rings. He not only uses his hands, but lets the balls jump to and from his body - and behind the body. A juggler evokes joy and admiration. And he certainly does. And the person sitting next to me asked me in astonishment: how many thousands of hours has he spent learning it? They may not be counted. But hard work isn't enough. Talent also needed. And Kaspares got talent!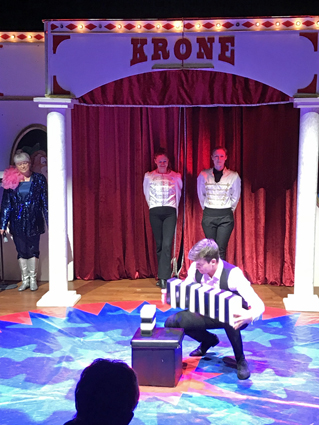 Kasparas Bujanavkas from Lithuania is a young super talent. He won Lithuania's version of Got Talent 2017
The clown Don Carlos had many small run-ins. And his make-up is good. There is something rural about him - while being a little childishly naive and having an indomitable optimism. He never gives up even if everything is teasing - but knows how to save the situation and get the laughter on his side. And then his make-up has a touch of madness. A clown is not raving mad, but he is in a borderland between the clever, the calculating and the unlikely, where madness lurks somewhere out on the horizon. Don Carlos balances well with the many facets and modes of expression of the clown.
It was a really nice hour. And the audience was well satisfied. You could hear the comments on your way out. And after a bright and good experience like this, one gets strengthened in your belief that the true, classic circus will survive. It is so strong that nothing can beat it. It is so genuine, so vivid, and so authentic and unites tradition and renewal in a way that no other art form can do.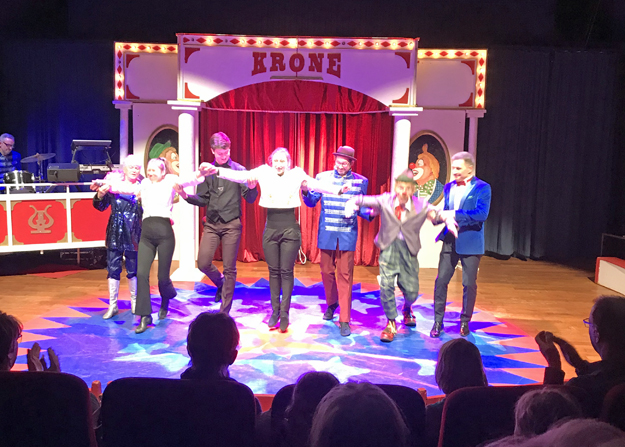 From the final in Krone's winter performance

11 February 2019
As always, Benny Schumann's winter holiday performances in Elsinore City Centre draw many visitors, including kindergartens. This was also the case at the premiere on February 11 at 11 on this year's performance. The waiting time before a performance begins can be long for kids. Benny kept the pleasant tradition of letting children help him with a bit of magic tricks and plate spinning 10-15 minutes before the performance began.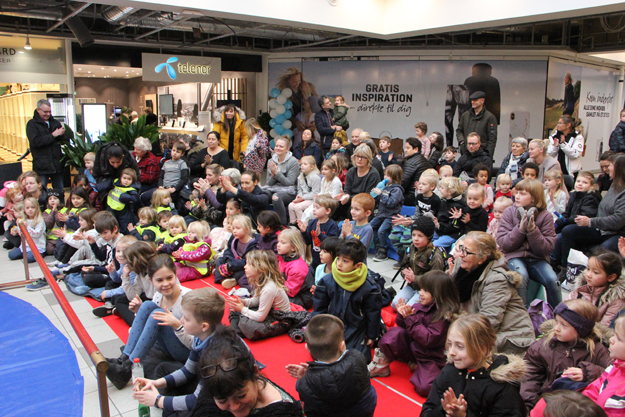 Lots of expectant spectators. They were certainly not disappointed
Benny started the performance of ​​balancing a knife on his forehead, spinning with a dish and doing the splits while balancing a shoe on the forehead. Impressive that 73-year-old Benny Schumann still can do it!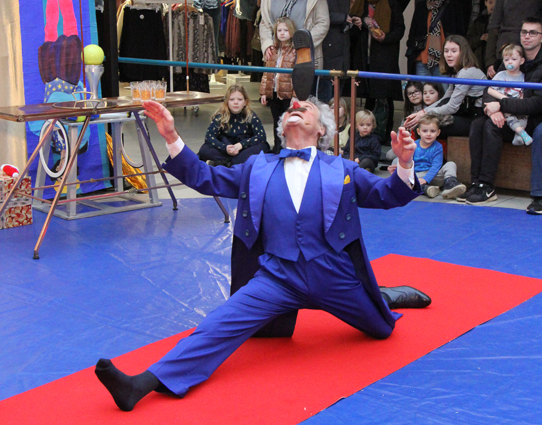 This trick would be impressive also if done by a much younger artist
Next came the Swedish juggler Erik Ivarsson in the ring juggling with clubs even while he bowed backwards (see photo). Elegant and with great charm.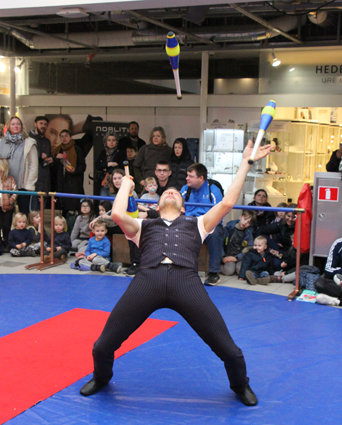 Erik Ivarsson turned out to be a very versatile and skilled artist
Benny Schumann now did his number with chair balancing before Erik Ivarsson came back and had first 5, since 6 and finally 7 balls in the air.
It is 51 years ago, Benny had his debut as a plate spinning juggler. But he still masters the art with the 6 spinning and 6 dancing plates. And with an elegance, charm and routine that by far exceeds most other and much younger plate spinning jugglers.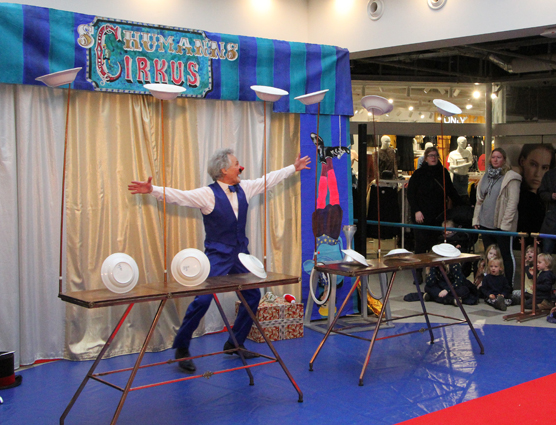 Benny Schumann and his dancing plates. After 51 years still a top act
After a hand- and headstand act with Erik Ivarsson, Benny did magic and got help from a boy from the audience. The magic entrée closed as a ventriloquist entrée with Hunni, who presented the next cat: Dog Dancing with Louise Vig and the Ausssie dog Cherie.
Dog dancing is a modern dog sport that is a mixture of obedience training, tricks, and dance that allows for creative interaction between dogs and their owners. Great that Benny Schumann this year had found such an act instead of a more traditional dog act. No doubt that the dog also enjoyed dancing with her partner.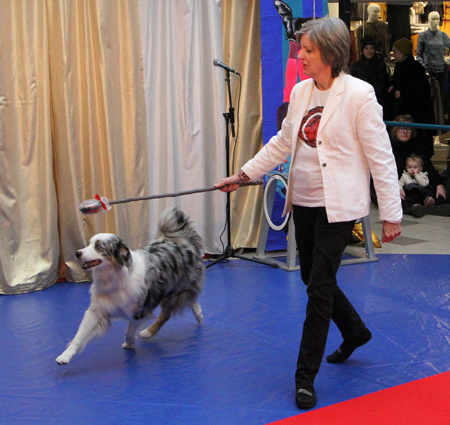 Louise Vig and Cherie
The last act in the performance was Erik Anderson, now on monocycles of different sizes and with elements of juggling. An impressive act and a number that could easily have been presented in large circuses as Schumann and Benneweis!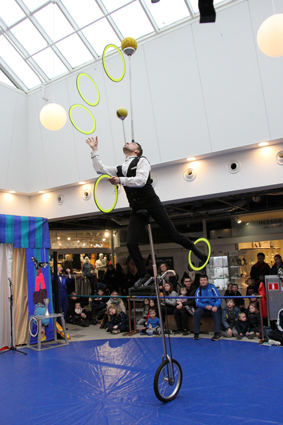 Erik Ivarsson's final trick - a world-class act

10 February 2019
WinterCircus 2019, produced by Isabella Enoch Sosman. Jørgen Lorenzen saw the performance in Søby-Højslev Arena on 9 February at. 15 and writes (my translation):
WinterCircus - a child of Danish circus Trapez - visits in the winter holidays 9 arenas in Jutland and on Funen.
The premiere in Højslev offered a varied and rich program. David Sosman was ringmaster, and his mother Isabella Sosman was present - discreet but visible - together with her spouse Bernhard Kaselowsky
The overall figure in the performance was the clown Rudi Brukson - a skilled clown, whose happy charm and mimicry one felt comfortable with. And then he could do what some clowns can't do: he could find his way out of the ring while one was thinking: couldn't he stay a bit longer. Thus, before you start thinking: when is he finished? The art of "knowng when to stop" is not mastered by all clowns! His first entrée was the one where he tries his luck as a cook, and everything goes wrong - which is also the intention.
Rico Brukson was a tennis racket juggler. He juggled up to 5 rackets in a routine, and of course he juggled with balls on the rackets - surprisingly, because a racket is meant to send the balls over the net, but not to let the balls dance on the rackets.
The clown then had to fight with a treacherous snake that lived inside a large jar. But the snake casted off the slough - and turned into a dancing bird. Nancy Brukson presented a classic tissue act before Rico juggled a plate on a stick, which plate however was glued to the stick.
Animals belong to the circus. 5 goats were presented by Noah and Nynne Samuelsen - assisted by Bernhard Kaselowsky.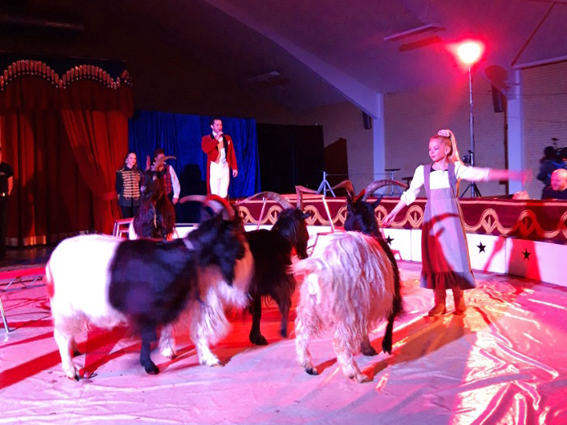 Goats in the ring. All photos: smartphone photo, shot by Jørgen Lorenzen
After the break it was time for Henry Fröchte, assisted by his daughter Nathalie. He presented his beautiful, robust foot juggler act. It was new that it wasn't any longer with an Indian look but with a pirate look. The totem pole, however, had moved over to the pirate camp - easily recognizable from the Winnetou edition of his classic foot juggling act.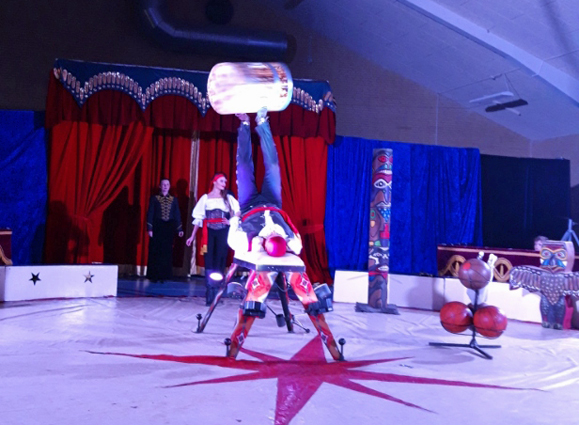 The pirate Henry Fröchte
And then there came nostalgia in the ring. Isabella's old, red solo trapeze which she used in her life as a trapeze star was now being used by the 12-year-old Nynne Samuelsen. Nynne is educated at the Circus Factory (a Danish youth circus) by Einar Trie. And she is an upcoming artist. Behind an almost confused seriousness, one knew that she has already acquired the professional artist's attitude: proud but not boastful. Happy, but not stuck-up. And with a strong physics she showed difficult tricks, for example hanging in one knee.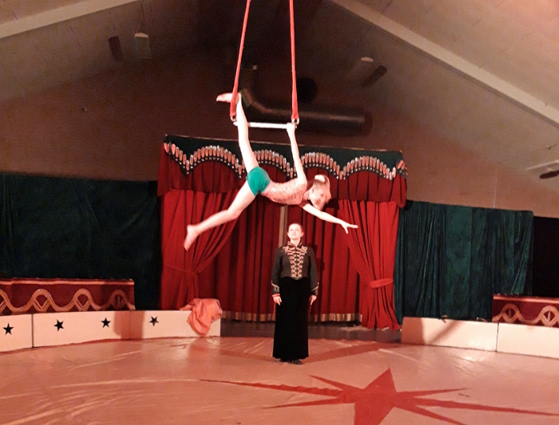 An upcoming star? 12-year-old Nynne Samuelsen
Clown Rico had to get help from a boy from the audience. The boy should help juggling plates on sticks. And then time had come for David Sosman's act. A new juggling entrée where his former a little heavy prop which was needed to get the balls back in surprising angles, was replaced by a podium on which he showed both juggling and bouncing - with 6 balls.
Simona Rhodin juggled with big hoops and the act became a mixture of juggling and hula hoop. The clown played on bells - with the audience's help. One of the bells was whistling, yet it became O sole mio. The performance was closed with Edi la Fortes dog act - well-presented, funny and fast-paced, as dog acts often can be.
It was a well-planned performance that had deserved a larger audience than the almost 200 people who had found their way from Skive and the surrounding area to the arena, which is located in a suburb of Skive.

6 February 2019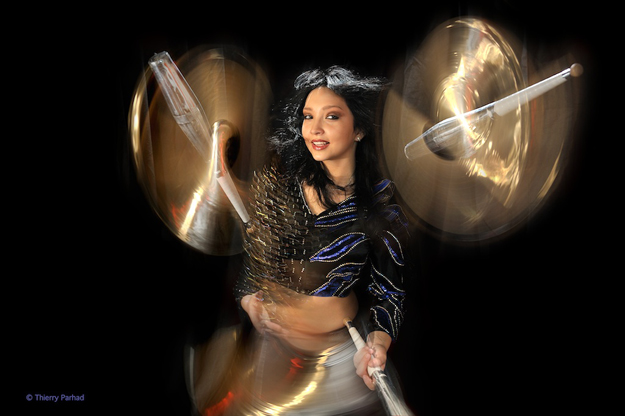 Additional artist for Enoch's Circus Show. Jimmy Enoch tells that he has now booked an additional artist for his winter holiday performances in the Rosengaard Shopping Center in Odense: the young Czech juggler Sharon Berousek. She is the daughter of the world's fastest juggler Mario Berousek. The Danish audience saw her in Circus Arena in 2013. The following year she toured with Swedish Cirkus Brazil Jack.

5 February 2019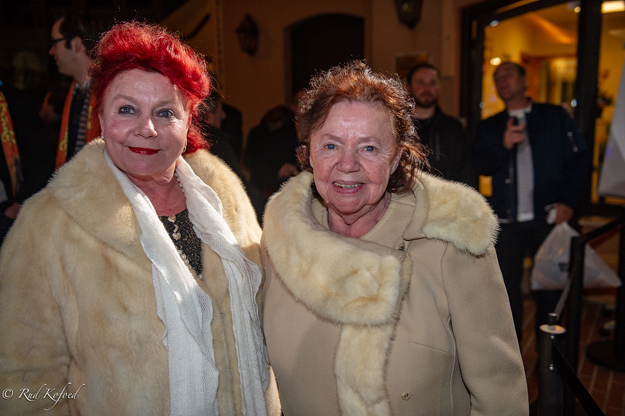 At the Danish version of this website you can read the former Danish circus queen Agnete Louise Enochs report from this Monte Carlo festival. On the photo above you can see Agnete together with her mother Solvej Enoch. As the Monte Carlo Festival isn't Danish or Scandinvian news I haven't translated Agnetes' review to English. However, the Dansh newspaper reviewer Rud Kofoed of Ajour Press took at lot of wonderful photos durring the festial. Such photos might also be of interest for non-Scandinavian readers. Thus, you can find link to some of his photos below.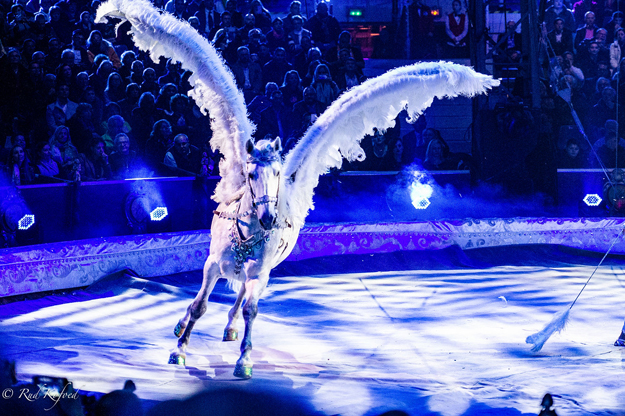 Click here to see photos from Royal Circus de Gia Eradze tableau blanc's gold clown awarded act. All photos : Rud Kofoed / Ajour Press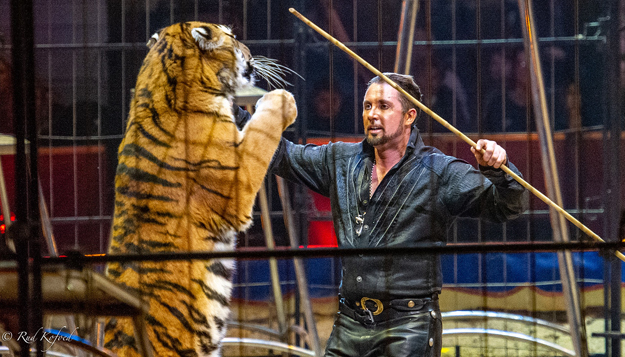 Click here to see photos from Martin Lacey JR's gold clown awarded act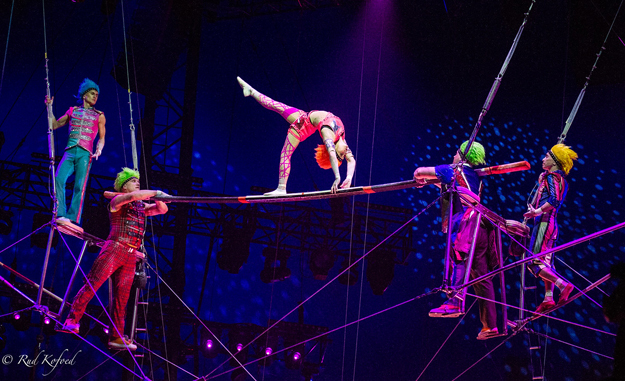 Click here to see photos from Troupe Alievs act and the other silver clow awarded acts.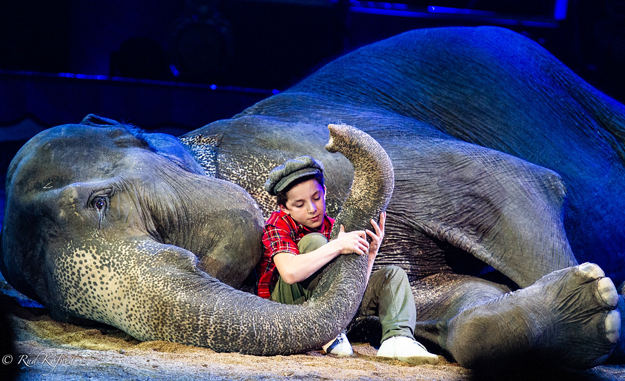 Click here to see photos from the Joy Gärtner families act and the other bronze clown awarded acts. On the photo above: Francy Gärtner together with the 50 year old elephant Thai. Thai was in 1969 as a 9 month old elefant calf bought from an elephant farm in Thailand by Danish Circus Benneweis. After season 1995 Diana Benneweis sold her elephants, including Thai, to a German Safari Park which to her surprise and disaffection immediately transferred them to other circuses. Thai has now for many years been owned by the Gärtner family.

3 February 2019
New circus cinema website. The photographer Mr. Sputnik aka Per Krogh Petersen has created a website with many of the videos he has recorded when visiting the Danish circuses. Click here to visit his website

1 February 2019
Circus in the winter holidays. As in previous years, you can see circus performances etc. in many venues all-over Denmark in the weeks 7 and 8, where the Danish schoolchildren have winter holidays. The children only have one week's holiday. Whether it is in week 7 or 8 changes from municipality to municipality.
Here is an overview of what you can see this year. Further information on time of performances etc. in What's on.
In Copenhagen and on Zealand
Circus Panik's winter show (small family show)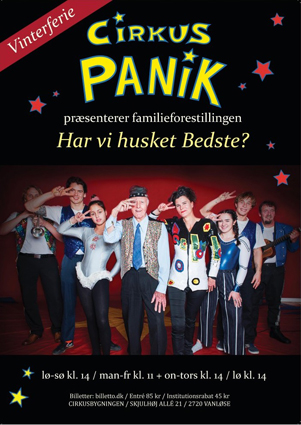 This year's winter show is called "Did We Remember Grandma?" and can be seen from 9 to 16 February in Panik's small circus building in Vanløse, Copenhagen. The address is Skjulhøj Allé 21, 2720 Vanløse.
The Circus Museum in Hvidovre, Copenhagen
Performance with the ventriloquist Peter Nørgaard from Monday 11 February to Friday 15 February. Dailey at 11. Circus and creative workshop both in week 7 and week 8. In the weeks mentioned also open Friday.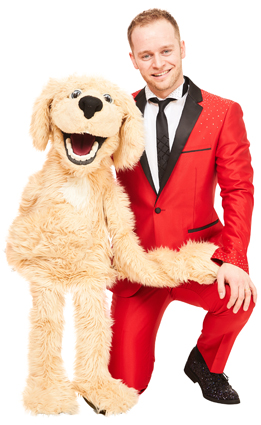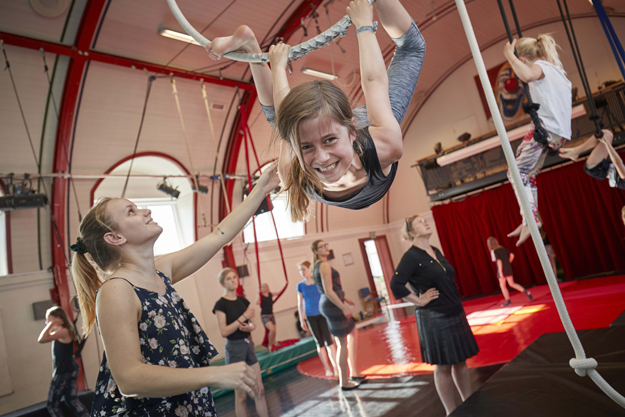 Benny Schuman's winter circus in Elsinore City Center
Benny Schumann present from 11 to 17 February winter holiday shows in Elsinore City Center. In addition to Benny, the performers are the Swedish bike artist Erik Ivarsson and Dog Dancing with Louise Vig and her dogs. Free admission,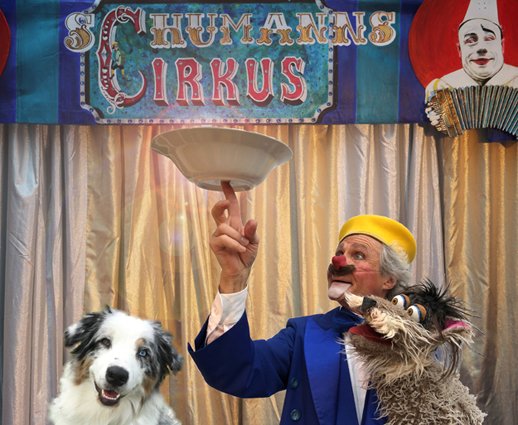 Benny Schumann between Cherie and Hunni. The latter is an entriloquists'doll.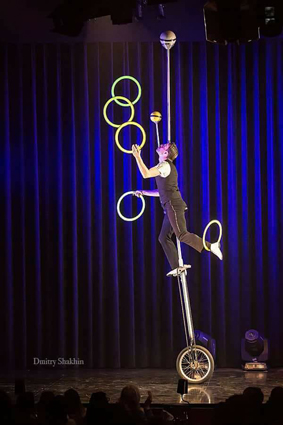 Erik Ivarsson's love for the unicycle began as he a nine-year-old boy visited the Swedish circus school 'Ludvika Minicircus'. When he was 12 he got his first job as artist: one month's contract with the amusement park Liseberg in Gothenburg. It was just the beginning. His skills have since led him to the big stages all over the world. Click here to see a short video clip from his act.
Circus Land in Aarslev by Slagelse
Circusland is a theme park situated in Circus Arena's winter quarters. From 9 to 18 February there is open every day from 10 to 16.
Circusland writes (my translation) :
During the day you have the opportunity to see different shows. The internationally renowned sea lion trainer Patrick Harrison visits us, and he present Circusland's own sea lions Luna, Sally and Oscar in a splendid sea lion show. In addition, you can meet Kalle Canonball and his pirate friends when they entertain children and childish souls on the stage in the playground. In the big circus performance you can e.g. meet the Italian pizza clown Luigi, horses, dromedaries, llamas, talented artists and much more. It is all presented by Suzanne Berdino.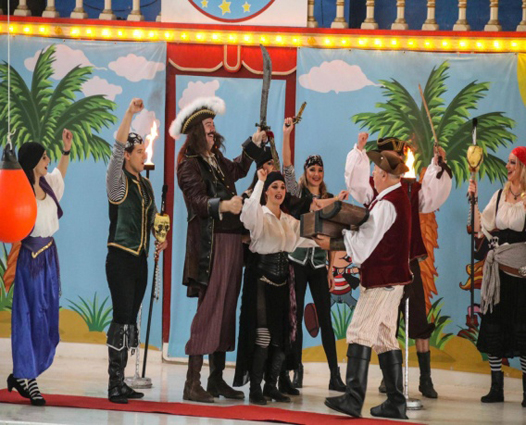 Patrick Harrison is also known for his dog act Hot dogs, which he has sometimes presented under the artist name Pat Clarrison. He is the little brother to the former sea lion trainer Inge Stiebner, who has now stopped working with sea lions.
Circus Big
February 11 to 14 in Vestsjællandscentret, Slagelse. The performers are Mr. Big and Andreas Magic. Free admission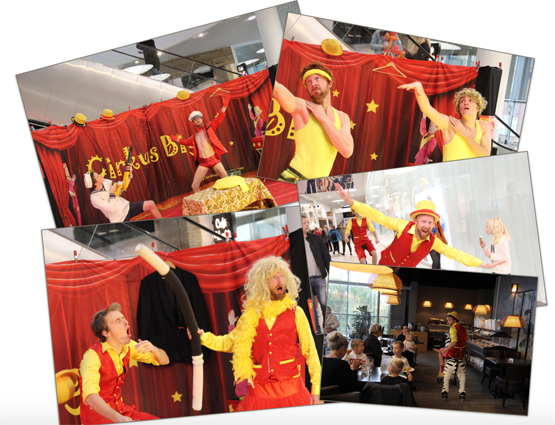 Baldoni's winter circus in Ishøj City Center
18 to 23 February: Ishøj City Center, Copenhagen. The performers are René Mønster Baldoni, the Hungarian jugglers Trio Sáközi, the clown Don Carlos and foot juggler Nathalie Enoch Fröchte.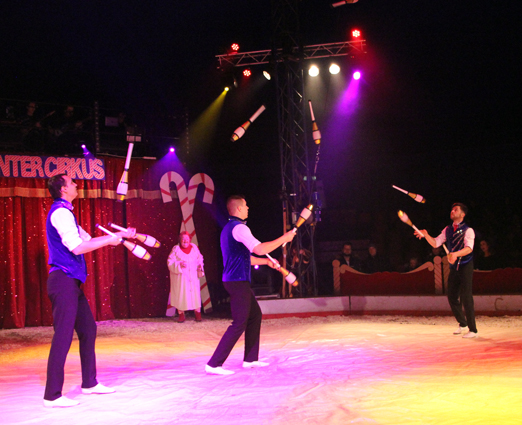 Trio Sáközi is among the performers when Baldoni present winter circus in Ishøj city center
On Funen
Enoch's Circus Show is produced by Jimmy Enoch and can be seen in Rosengårdcentret in Odense from Monday 11 to Saturday 16 February. You can see everything from clowns and acrobatics to bike shows and animal acts. Free admission
In the approx. 45 minutes long performance you will meet.
Jimmy Enoch
Armando Liazeed, hand balancing from Cuba.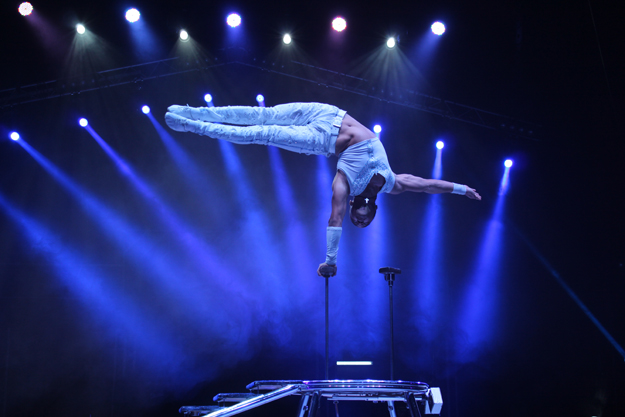 Many Danes will remember Armando Arano Liazeed from Circus Dannebrog 2016. That year, he was also among the 3 nominees for the prize for the year's best act from The Danish Circus Award. A clear stamp of quality, even though it was not him who got the prize.
Thai Ferreira, aerial act from Brazil
Don Christian, clown from Austria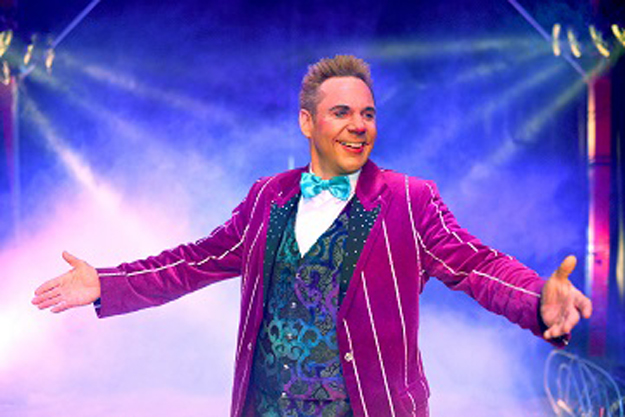 Don Christian is known and loved by Danes from several seasons in Circus Benneweis.
Peter Taylor, dog act from Germany.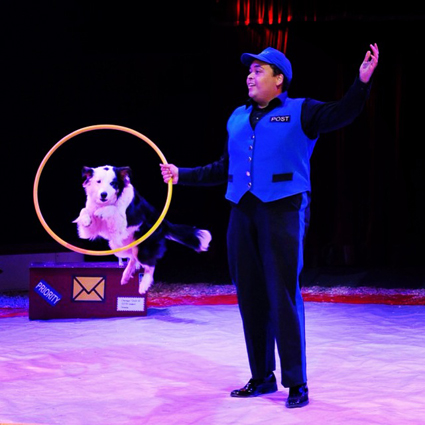 Peter Taylor. Last year, the audience on Zealand could see his cheerful act as a porter with teasing dogs in Benny Schumann's winter performance in Elsinore City Centre
In Jutland
Isabella Enoch Sosman's Winter Circus.
From 9 to 18 February, Isabella Enoch Sosman presents winter circus in 7 arenas in Jutlland and 2 arenas in the western part of Funen.
The performers are:
Edi La Forte - dogs
Rudi and Irena Brukson - clowns
Rico Brukson - tennis racket juggler
Nancy Brukson - tissue
Simona Danailova Rhodin – tight wire and hula hoop
Nynne - trapeze
Nynne and Noah Hulsig Samuelsen - goats
Henry and Nathalie Fröchte - pirate style foot juggling
David Sosmann is ringmaster and juggler, but with a different act than presented in Circus Trapez in 2018.
Simona Rhodin is the adoptive daughter of Swedish Diana Rhodin and has regularly appeared in her Circus Rhodin.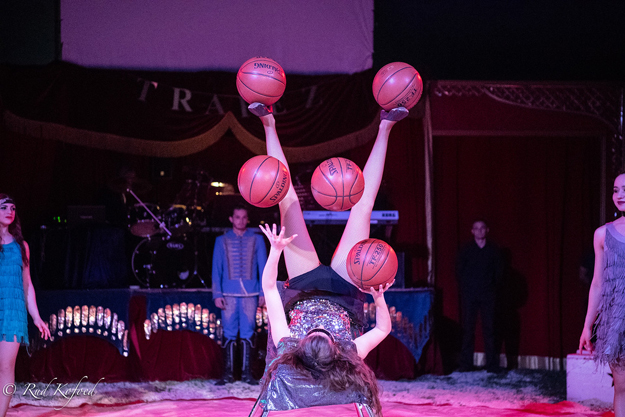 Nathalie is the daughter of Henry Fröchte and Katja Enoch. She toured with Circus Trapez's in 2018. After Isabella's winter performances she continues to Baldoni's winter circus in Ishøj city center. Photo: Rud Kofoed / Ajour Press
Circus Krone in Aarhus Music House
11th to 19th of February, Danish Circus Krone invites you to a winter circus in Aarhus Music Hall.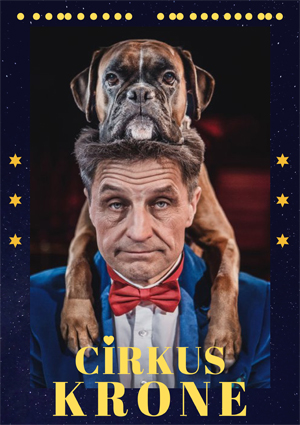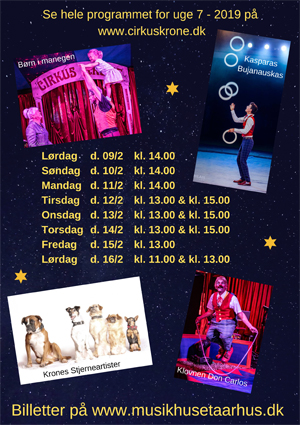 In the press release, Cirkus Krone writes (my translation):
It is a tradition for Danish Circus Krone and the Thierry family to visit the Music Hall in Aarhus during the winter holidays.
After last year's generational change, it is now official with Frank Thierry as CEO.
With us this time is Leonid Beljakov - one of the world's best dog trainers whom we have wanted to present ever since we saw him first time in Circus Roncalli. Now we have finally succeeded and we look forward to presenting Leonid and his fantastic, talented, four-legged friends.
Kasparas Bujanaukas, which we had the great pleasure of working with on this summer's tour, in fact so great a pleasure that we have brought him back here for the winter holidays. Kasparas is an amazingly talented juggler, it was therefore fully deserved when he ran with the victory in Lithuania's Got Talent in 2017. A great international career is undoubtedly waiting for him in the future. We are very proud of being able to present his great talent once again.
We are also very proud that the Danish clown Don Carlos has chosen to spend the winter holiday with us.
Grandma Irene will in the usual way lead the audience safely through the performance, in collaboration with Frank.
In our legendary Krone Band, as always, Marc Thierry sits behind the drums and provides the right circus atmosphere. He does this in collaboration with Frank, who controls the keyboard.
Circus Mascot
Circus Mascot visits Herning Center in week 7 and Aalborg Storcenter in week 8. Free admission.
The performers are members of the Deleuran family as well as the clown Ulmas / Gulio with family: Mrs Tatyana and their daughter Juliya.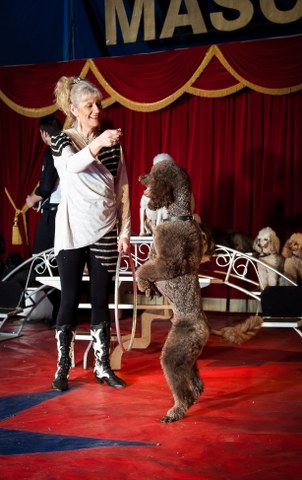 Marianne Deleuran and her poodles are undoubtedly among the performers.

27 January 2019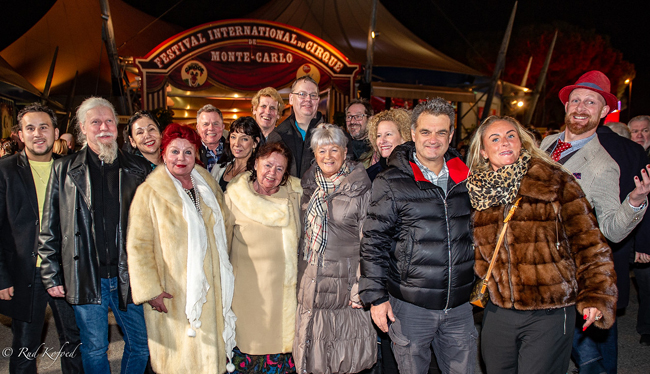 When the Monte-Carlo Festival does not want to come to Denmark, Danish circus people must go to Monte-Carlo. And they do - and this year more than ever before to be inspired, maybe make an artist booking, or just enjoy some of the circus world's greatest achievements - and meet good colleagues and friends from all around the world. In the group picture is seen from the left Circus Arenas 'son-in-law', Daniel Koscik, married to Suzanne Berdino, next to two who present themselves as incurable circus fans, then Agnete Louise Enoch, her brother Dennie with wife Gitte and mother Solveig Enoch, all from the now closed Circus Dannebrog. The smile on the back row behind Solveig belongs to Lasse Nørager, which many know better as the international clown Bonbon. He himself - along with his wife Tiina - has been in the festival in Monte-Carlo - in 2007 - with great success. In the midst of the entire company Briano Behrendt ("Brianos Circus Travel") In front of him is the always bubbly Irene Thierry from Circus Krone, who has now handed over the responsibility for the small circus to her son Frank, who is seen next to the artist Line Vittrup, who last season was with the new Zirkus Barnly, Circus Baldoni- director couple René Mønster and Camila Frimann, far right with red nails: Circus Big owner Benjamin Breith. Text and photo: Rud Kofoed / Ajour Press.

22 January 2019
Obituary: Steven Pedersen. The charming sea lion trainer director Steven Pedersen has passed away after some time if illness. He was 58 years old. He was known for his happy number with playful sea lions, which among other things catched rings that children were allowed to throw. He always ended with penguins on the slide. In Denmark, we first saw him in Circus Arena in 1994 and later with Benneweis in 2003 and 2005. He was also involved in several of Benny Schumann's performances. In 2006, he joined in when the family Haddy Enoch produced Circus Kenny for the Rosengård Center in Odense. His performance is known to countless Danish children from the DVD The Animals in Circus. Steven was the son of the English-born sea lion trainer Doreen Pedersen and the Danish bear trainer Henry Petersen. For many years Doreen and Henry lived in a former village school in Farstrup on Funen, where their two sons Hans and Steven also had their sea lions and penguins walking around in pools or in enclosures when they were home.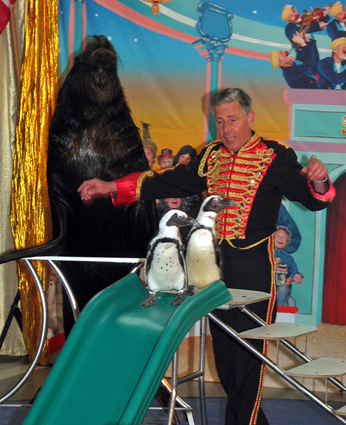 Steven Pedersen. Photo from Benny Schumann's Mini Circus 2008

22 January 2019
IT ALL HAPPENS IN PARIS -- unique and original performances -- THEATRE DE BELLEVILLE proudly presents a unique theatre show, inspired by a journey in NORTH KOREA and conceived to convey a - theatrical - perspective, certainly a humorous one, but all the same a realistic picture of the totalitarian, brutal, absurd and dictatorial rules that guide the everyday life of the population, brainwashed by a never ending propaganda.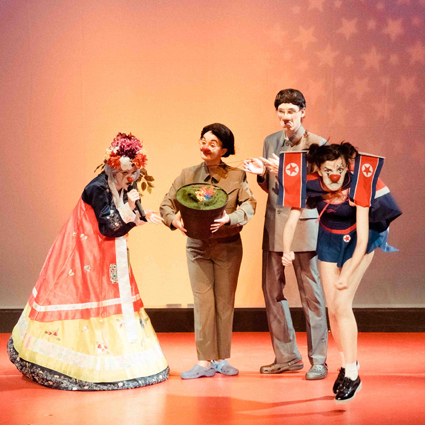 Press photos from the performance Corée du nord. Photographer: Alban van Wassenhove
THEATRE DE BELLEVILLE is a rather small one, sporting 100 seats, located in the big CHINATOWN of Paris /there are a number of less important ones/, like many other smaller theatres, it has been built in a space where each tiny spot has been used.
Big stage, perfect lighting and PA-address system, very sympathetic reception of the public, full house, in Paris people love THEATRE!!
This very show is utterly visual, the actors possess an important dynamism, energy and joy of performing, it is spiced up with a number of funny jokes, stage decorations and props for special effects are spectacular, the acting in between the performers is nicely synchronized and lead us to a grand finale that makes place to a firework - a good idea!
ABSOLUTELY worth seeing!!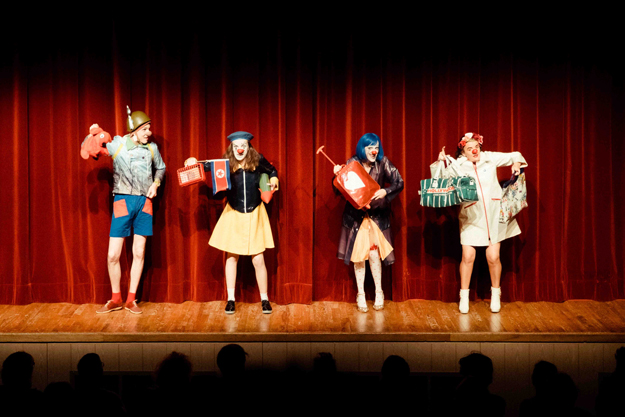 Actors: OLIVIER LOPEZ, MARIE-LAURE BAUDAIN, ALEXANDRE CHATELIN, LAURA DEFORGE, ADELAIDE LANGLOIS.
See more: www.theatredebelleville.com
Venue: THEATRE DE BELLEVILLE, 94 rue du Faubourg-du-Temple, 75011 Paris. Metro: BELLEVILLE.
IT ALL HAPPENS IN PARIS!!!
---------------------------------- reported by ZARRO ZARRO.

12 January 2019
Malmö winter circus - a 5 star pleasure.
Can you produce a circus in January and February? The answer is a clear yes: of course you can.
Can you get the audience to visit a circus in January and February, when it is rather cold in the Scandinavian Countries? This is a more difficult question. 24-year-old Albin Ganovic's attempt this year to make winter circus first in Malmö and then in Helsingborg, both cities located in the southern part of Sweden, will show what the answer is. The quality of his winter circus is certainly high: 5 out of 6 possible stars.
Albin tried producing a Christmas circus in Helsingborg in 2013 and 2014. The performances were excellent. The number of visitors was reasonable the first year and disappointing the next year. Since then, Albin has paused with the circus, but each year in the autumn presented performances with artist in his Cabaret Candy Club. Now he is trying his luck with circus in January, where it is probably easier to get good artists than in December, where there are many Christmas circuses in Germany, Holland and other countries south of the Danish/German border.
The tent, which is set up at the Mill Square in Malmö, is rented from the Swedish Circus Olympia.
There is a story in the 2-hour long performance, but it is difficult to follow for those who do not have Swedish as their mother tongue. But it is about the girl Ofelia, who runs away with the circus and ends up being offered to the job as director, a job she leaves to the clown Cito aka Albin Ganovic.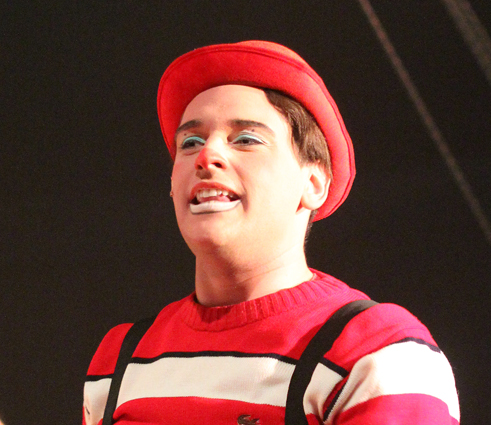 The clown Cito aka the circus producer Albin Ganovic
The show starts with a festive intro with some of Albin's singers and dancers from the Cabaret Candy Club. They also act as assistant stage manager and are the prettiest assistant stage managers I've ever seen! Also the well-playing 6-pieces band is from the Candy Club.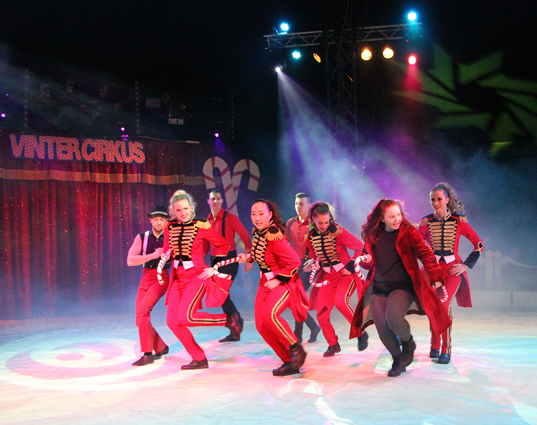 Candy Club singers and dancers – the worlds prettiest ring girls ?
Then the clown Mama comes out of a big box. The role is played by the lovable and popular Swedish actress Marianne Mörck, who in her younger (and slimmer) days both has been Eliaza in the Swedish version of My fair Lady and Maria in the Swedish version of The Sound of Music.
The first artist act is a festive and fast-paced juggler act with Hungarian Tri Sáközi. An excellent way to start a performance.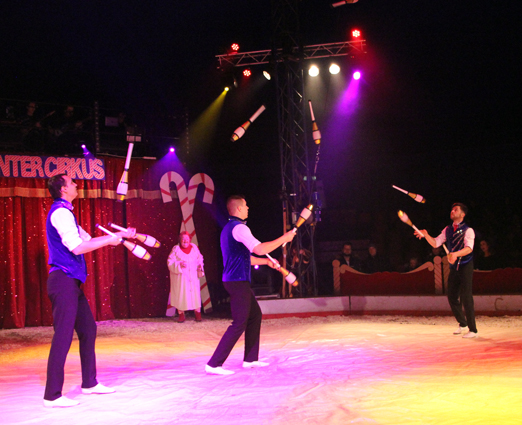 Tri Sáközi
They are replaced by one of the show's top stars: Cuban Hector Yzquierdo, the male partner of Duo Solys. He shows an incredibly strong hand balancing act, which among other things offers jumps from hand to hand, head balance and then finish with Encho's famous trick with the bricks being pushed away. Impressive! And great to see that the back and neck injuries that bothered him at the end of the 2018 season at Danish Zirkus Nemo seem to be over.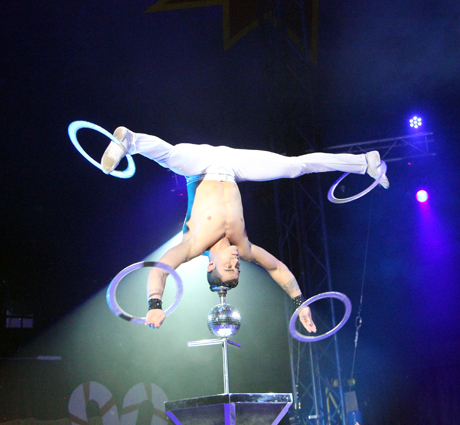 Hector Yzquierdo
The next act was an act in aerial straps with Yosvany Rodriguez.
After a short intermezzo, where the clown Mama juggled with plastic bags, horses came in the ring: Olympia director Niklas Bengtsson presented at big and little act with a Tinker horse and a pony.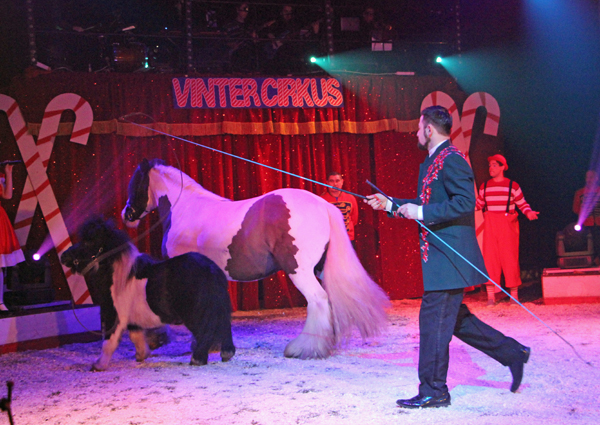 Niklas Bengtsson and his horses
Then Hector entered to the ring again, this time together his spouse Tatiana. As Duo Solys they showed their excellent act which brought them bronze at last year's circus festival in Budapest and the prize as the best act of the year in Denmark in 2018. If they came to Monte Carlo it should at least bring them a silver clown. As with Hector's own act it was a pleasure to see that he now seems fit for fight.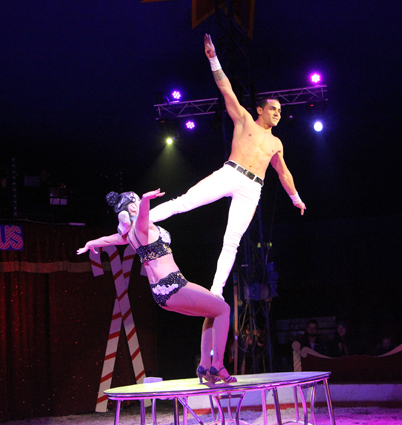 Duo Solys. They deserve an invition to Monte Carlo 2020!
After the break there was again a festive feature with the young dancers and singers. It led to the well-known 4 stools gag with 4 male audiences placed on stools which Clown Mama subsequently removed one by one. Pretty considerate of the "victims" she put the stools back in before they got up. Many others let them "collapse".
Then Yosvany Rodriguez came back, this time with his main act on bouncing rope. Pretty much like as in Swedish Circus Scott in 2013 and at Danish Circus Benneweis the following year he makes tremendous leaps and summersaults, though that evening I saw the performance with a little more "drops" than five years ago.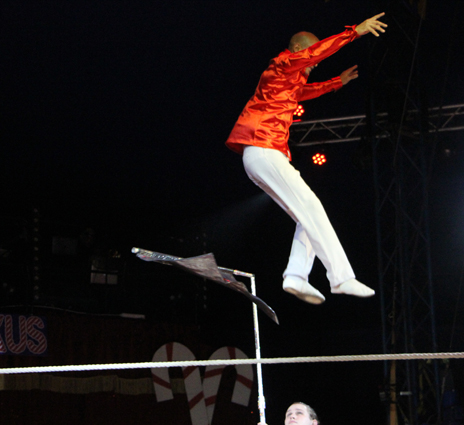 Yosvany Rodriguez
Next, the clown Cito had 3 children in the ring where they were to shoot with spray cans for soap bubbles. A nice and sympathetic entrée where they avoided spraying unreasonable amounts of water in the head of those sitting at ringside chairs.
Last artist in the performance was Silva JR (Weddington Silva), who presented his father Super Silva's famous and daring aerial act. First he walked from the trapeze to another trapeze and then jumped back to the first trapeze. Then the same trip, hanging in his and with a fake accident where one foot slipped out of the loop. Finally with another leap from trapeze to trapeze. Originally, the idea was that the performer should have been Alex Michael, who does a similar number. But Silva JR did the act as good as his father and Alex Michael.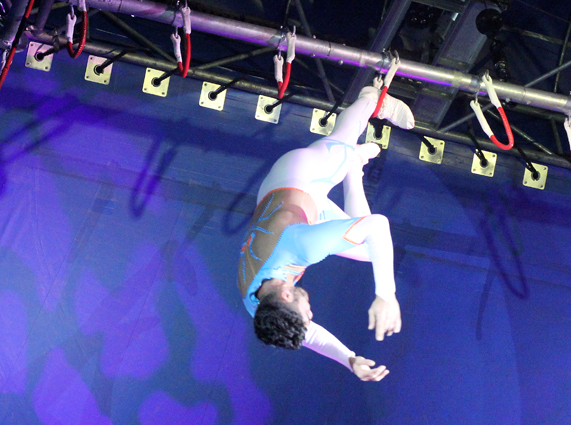 Silva JR
A new act with the two clowns and the singers and the dancers ended the performance. Although the number of artists wasn't large, it was a beautiful and well-composed performance. Let us hope that there will be visitors enough and that we next year once again can see winter circus in Malmö and Helsingborg.
Click here to see more photos from the performance

12 January 2019
IT ALL HAPPENS IN PARIS -- one of the most prestigious theatres, viz. THEATRE -DES-CHAMPS-ELYSEES proudly presents a unique show - CIRCUS ORCHESTRA, featuring a combination of juggling and classical music!
THEATRE-DES-CHAMPS-ELYSEES is located in one of the most posh areas in Paris, where all the great fashion designers have their boutiques, it is a rather big theatre, rich in traditions, sporting a large space for the audience, and even a three-level gallery, all elegantly conceived, offering a comfy surrounding, the public is welcomed by a staff in black uniforms, supposed to supervise everything.
The very stage area is a large one, thus assuring that the artistic features are enhanced and well cared for.
The entire show is based on the theme "circus and classical music", it is a reminder of the medieval musicians who often had a troupe of jesters to participate in their performances, today we would call them street performers and jugglers.
The combination of jugglers and musicians is very well orchestrated, seldom did I see jugglers of that sky-high level, it was clear that they all had a background of acrobatics, dancing and mime.
Theatre full, audience enthralled, also the kids, standing ovation!!
COMPANY LES OBJETS VOLANTS /flying objects/, DAVID GREILSAMMER, direction,
Jugglers /balls, rings, Indian clubs, of various sizes/: JEAN-BAPTISTE DIOT, ALEJANDRO ESCOBEDO SOTO, DENIS PAUMIER, DANIEL SANCHEZ, OLLI VUORINEN.
Musicians: JOANNA HUSZCZA /solo violin/, CECILE DORCHENE, TIMOTI FREGNI, GEMMA LONGONI, YUMI ONDA, KATHARINA PAUL,/all violins/, ADA MEINICH, ELIA PORTABALES, /alto violins/, IRA GIVOL, CELINE BARRICAULT,/cello/, JEREMY BRUYERE, / double bass/, JUSTINE CHARLET, /harpsichord/.
Composers: BACH, PURCELL, CORELLI, VIVALDI, HAENDEL, LULLY, MONTEVERDI.
Lightning and special effects: CLOTHILDE HOFFMANN.
Absolutely unique!!
Venue: THEATRE- DES -CHAMPS-ELYSEES, 15 Avenue MONTAIGNE, 75008 PARIS.
Metro: ALMA-MARCEAU.

IT ALL HAPPENS IN PARIS!!!
--------------------------------------- reported by ZARRO ZARRO.

11 January 2019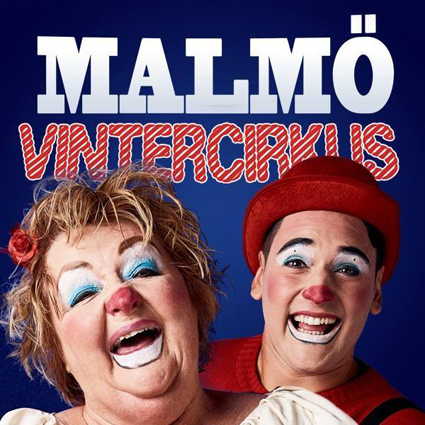 Winter circus in Malmö and Helsingborg. Thursday, 10 January was opening day for this year's first Scandinavian circus production: Albin Ganovic's Malmö Winter Circus, which is presented in Circus Olympia's tent at the Mill Square in Malmö, Sweden.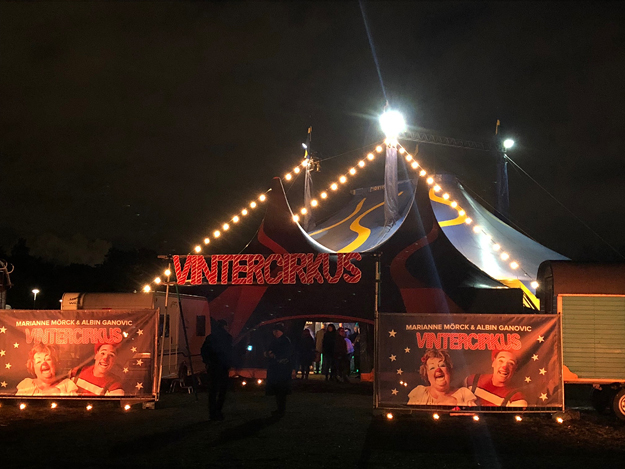 The popular Swedish actress Marianne Mörck has the role as Clown Mamma and Albin Ganovic as Clown Cito. The performers are Super Silva, Duo Solys, Yosvany and Trio Sarkozi. Furthermore you will meet Niklas Bengtsson from Circus Olympia with horses.
The Danes know the daredevil Super Silva from Circus Dannebrog 2012, Duo Solys from Zirkus Nemo 2016 and 2018, which year The Danish Circus Award voted them as the best act of the year, and Trio Sarkozi from Circus Trapez 2014. Yosvany was with Circus Benneweis in 2014.
There is a story in the performance, spoken by the Swedish actress Eva Rydberg. The story is about little Ofelia, who runs away with the circus and ends as a circus director.
The ensemble consists of Rebecca Karlsson, Josefine Sebring, Felicia Daxberg, Julia Kristoffersson, Isabelle Hultqvist, Matilda Ek, Emma Ekelund. The six-piece circus band consists of Viktor Lundahl, Joel Selsfors, Kasper Hellström, Ludvig Collden, Olle Hellbring, Lucas Gulbing.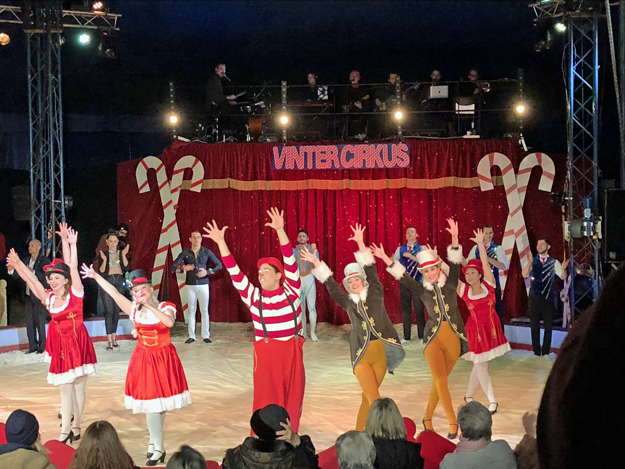 There are performances on the weekends (including Fridays) in Malmö until 20 January. Then the performance is moved to Helsingborg, where it under the name Helsingborg Winter Circus can be seen at the square next to Sofiero Castle in the weekends 26/27 January and 2/3 February. See more at http://malmovintercirkus.se/ and http://helsingborgvintercirkus.se/
A review with photos can be seen at this website next Saturday.

7 January 2019
Some Of It Happens In London.
Our British friend John Cooper writes:
As regular readers will be aware the Cirque Berserk production of Martin "Zippo" Burton has appeared in Winter Wonderland within London's Hyde Park from mid-November until early January.
Every day (except Christmas Day itself) there were three shows each evening at 6, 7 and 8, with each show lasting some 50 minutes. Thus there is a very quick turnaround between performances.
Music is recorded, and there are neither announcements, nor a printed programme, so I shall mention few acts.
In order to keep up the pace, most acts are split in to two or more sections, or cut a great deal. Every performer has been re-costumed and given new music, so that you are not seeing "act as known". Not that that matters to the general public.
Illusionist Kim Kenneth (The Dane In The Fast Lane) has two main spots, along with partner Jessica Caveagna.
Having produced Jessica from a fire prop, Kim crushes her to nothing before she reappears safely, only to be chained in another cabinet through which Kim rides a motorcycle. Followed swiftly by two riders from the Globe of Death act. The prop is removed with Jessica still in place, thus avoiding dead time.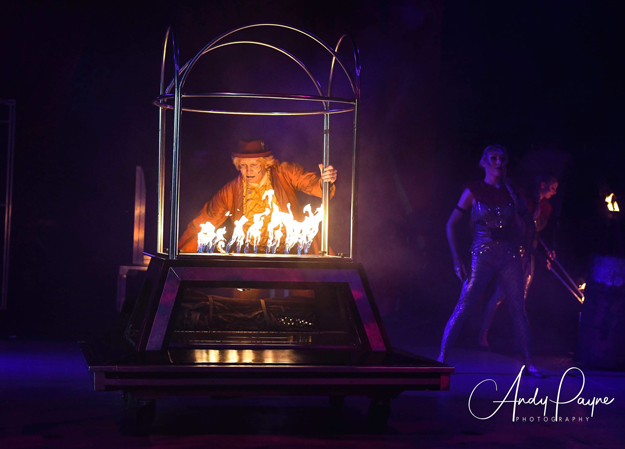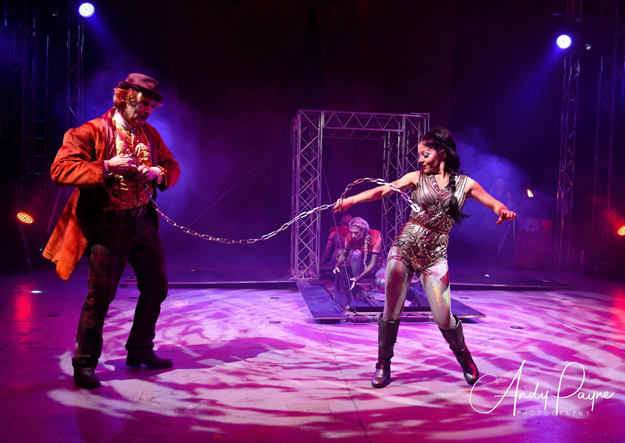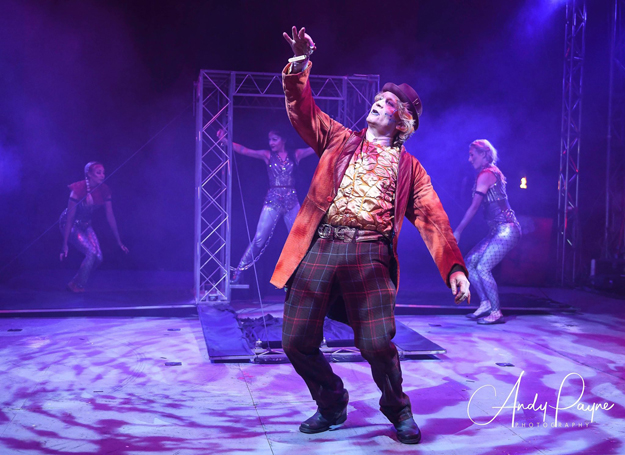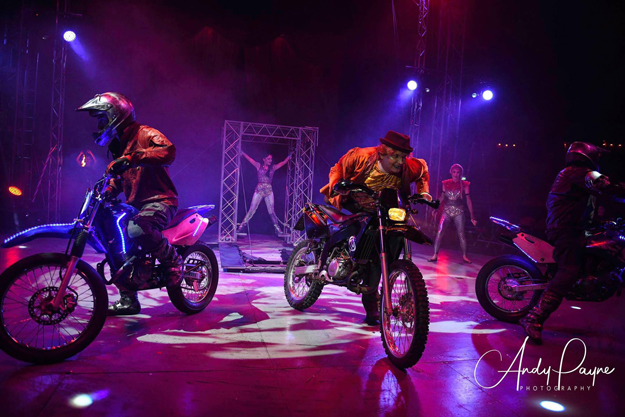 Kim Kenneth and Jessica. All photos shot by the outstanding English circus photographer Andrew Payne.Andy Payne
In their second appearance, Jessica is vanished from within a cabinet, emerging with another girl. She is then secured in a large box through which blades descend mere seconds before she is found in the audience.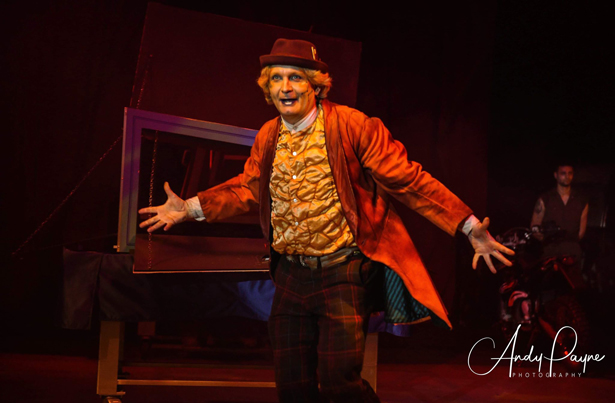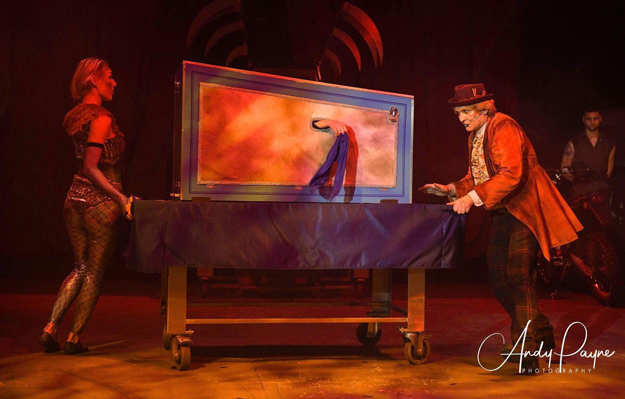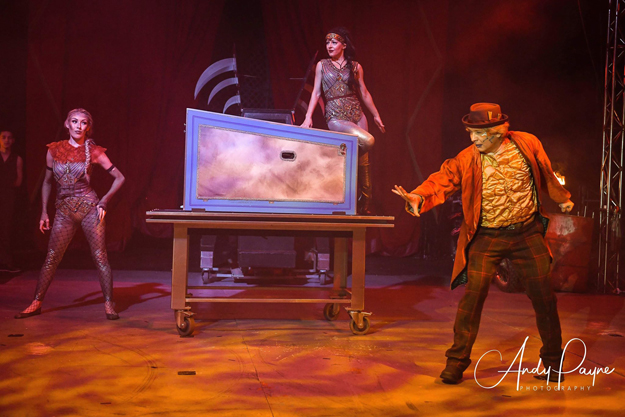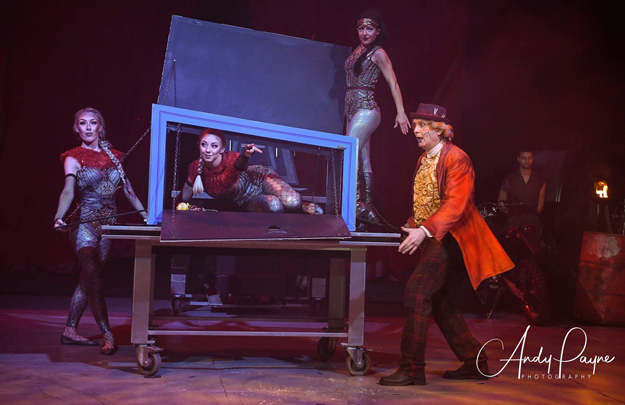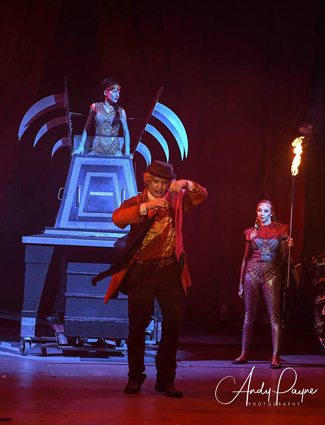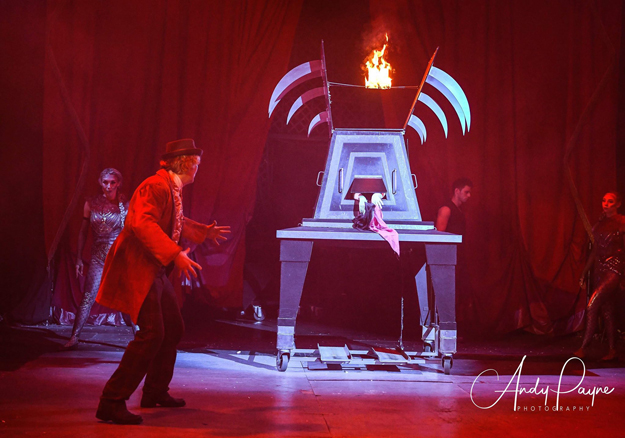 Kim Kenneth and Jessica Caveagna. Photos: Andy Payne
In the show's finale, Kim produces many of the performers from an empty cage.
Jessica's own sword-and-dagger number is cut to just one climb of the ladder, but she sells it as well as ever.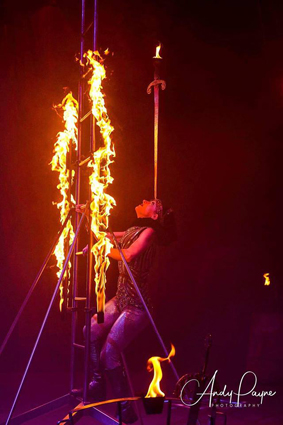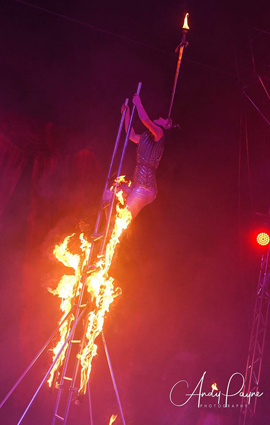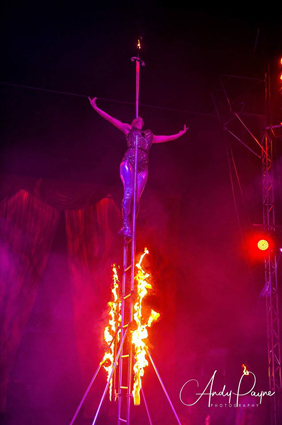 Jessica Caveagna. Photos : Andy Payne
Those who saw Cirkus Dannebrog in 2016 will remember the juggling act of The Centners, with Danny juggling on the back of a quad-bike. In Berserk he works with fluorescent clubs and fire clubs.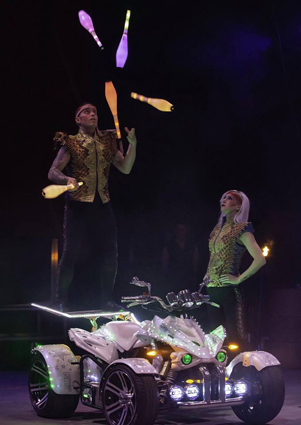 The Centners in Cirque Berserk
One other act I must mention is the balancing number of Alan and Rafael, which I've seen billed under various names. The selling point is that Rafael (the top-mounter) is a wheelchair user; a fact which is not hidden. He is an inspiration.
There is little doubt that a production of Cirque Berserk will appear in a 2019/2020 Winter Wonderland, with Zippo's Christmas Circus in the same tent earlier in the day. It is sure to be worth a visit.

4 January 2019
The circus prince who hates the limelight. On Monday 7 January Jackie Berdino, Circus Arena, can celebrate his 50 years birthday. As son of Benny and Hanne Berdino, it was given that he would have a life in the circus. From 1978 to 1986 the audience met him in Circus Arena's ring with e.g. ponies, horses and zebras. Jackie, however, did not have his older sister Suzanne's pleasure in performing and therefore quickly decided that he was more useful backstage than in the ring. The joy of performing jumped a generation over to Jackie's oldest son Patrick, whom the Berdino family has chosen to launch as Circus Arenas crown prince. However although Jackie is not nearly as visible as Papa Benny and his son Patrick he is certainly involved in the circus operation. For many years, he has booked the artists and been involved in staging the performances and much more of the "background work" needed to run a circus. While Jackie, as mentioned, does not show up in the ring, in addition to his son Patrick, Mrs. Laura, whom he married in 2009, is a permanent feature in the Arena performances with beautiful horses in liberty. Also their joint daughter Scarlet has sometimes participated in the performances.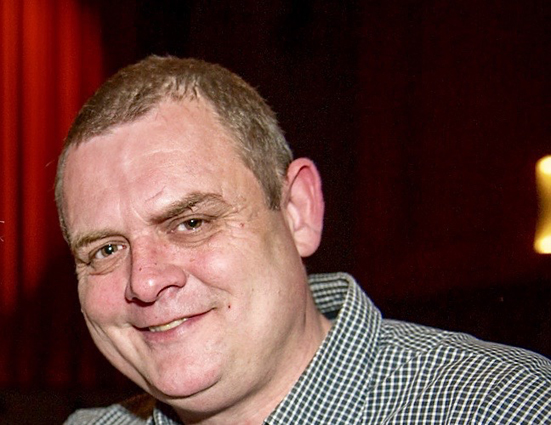 Jackie Berdino. Photo: Rud Kofoed / Ajour Press

4 January 2019
Danish circuses in 2019. Here is an overview in alphabetical order of the circuses that will tour Denmark in 2019, as well as an overview of performers in the individual circus. Many of the artist names have previously been mentioned on this website.
Circus Arena: Season opening at 'Bellahoj' in Copenhagen on March 20th. The show's ringmaster is Bubber. The performing artists are Duo Costache with a brand new aerial act, Diorios with their globe of death, Andrejs Fjodorovs with pigeons, Oleg Izossimov with handstand, Kolev Sisters with hand to hand acrobatics, The Flying Wulbers in flying trapeze, Laura Berdino with horses in liberty, exotics from Cirkus Arena's stables and Cirkus Arenas clown for many years Jimmy Folco.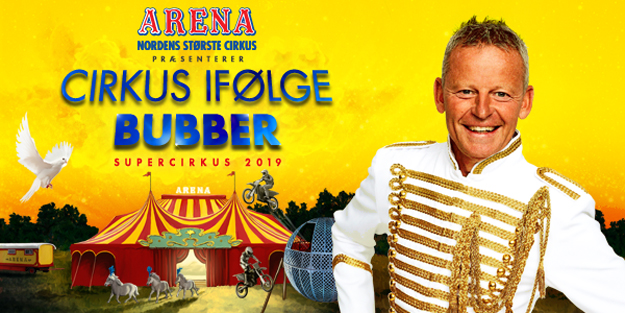 Circus Arli: Season opening in Fløng (Copenhagen suburb) at the end of March. Names of performers have not yet been published.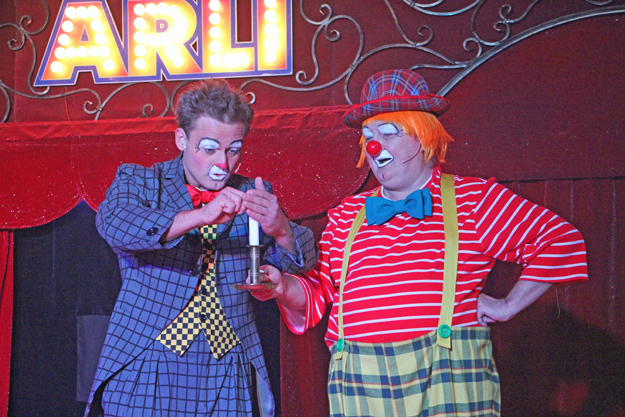 You can for sure meet the clowns Martino & Co. in Circus Arli
Circus Baldoni: Premiere in Lyngby (Copenhagen suburb) on 23 March. In addition to the director René Mønster Baldoni you can among others meet the illusionist Kim Kenneth, Abu Brothers with their Risley act and the clown / comedian Peytchev Plamen Metodiev. Included in the program should also be a knife thrower, a tempo juggler and a Japanese tight wire dancer.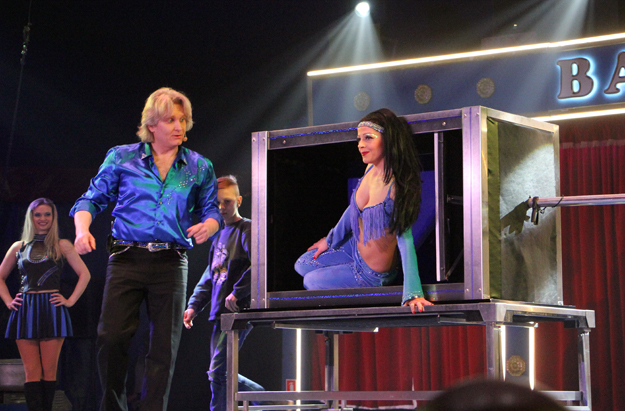 For the second year in row the illusionist Kim Kenneth and his girlfriend Jessica are part of Baldoni's performance. But with completely different tricks than those they presented in 2018
Zirkus Barnly will this year follow Zirkus Nemo (both circuses are owned by the comedian Søren Østergaard) and visit 3 cities: Aarhus (6 to 30 June), Copenhagen (7 August to 1 September) and Odense (4 to 15 September). Captain Frodo is again the main attraction. Frodo can also be seen in Zirkus Nemo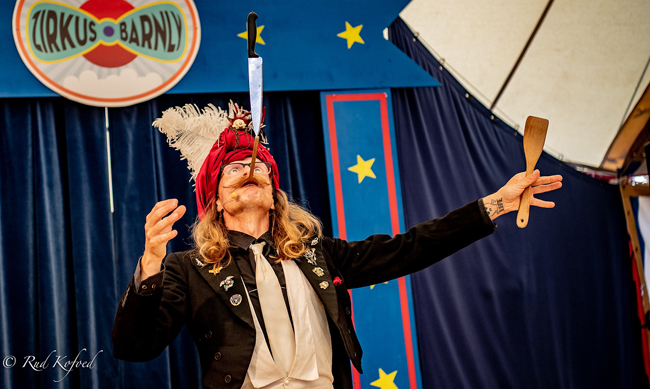 Just as in 2019, Norwegian Captain Frodo is the main star in Zirkus Barnly. Photo: Rud Kofoed / Ajour Press
Circus Krone: Season opening date not yet published. Names of performers have not yet been published.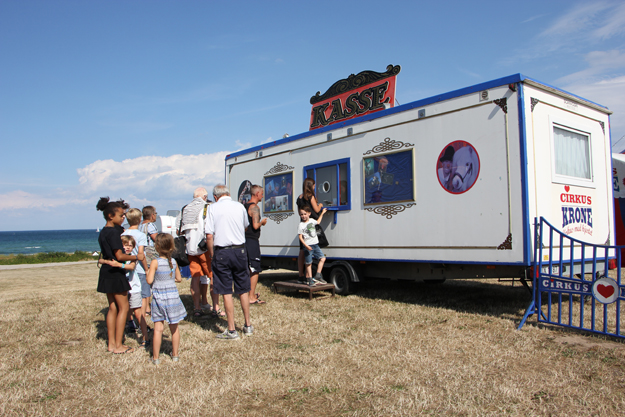 Like the country's other circuses, Circus Krone hopes on lots of people queuing at the circus box
Circus Mascot: Season opening date not yet published. Apart from members of the Deluran family and the clown Gulio and his family, the names of the performers have not yet been published.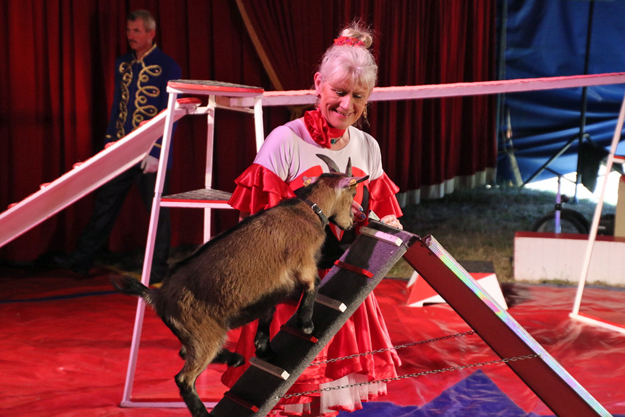 Marianne Deleruan presents both dogs and goats and mini pigs. Here photographed with a goat. Photo: Mr. Sputnik aka Per Krogh Petersen
Zirkus Nemo: Season opening on 18 April in Horsens. In the performance you will meet Søren Østergaard, the rubber man Captain Frodo, the handstand artists Duo Kvas, the juggling duo Menno and Emily van Dyke and the Finnish magician with pigeons Marko Karvo.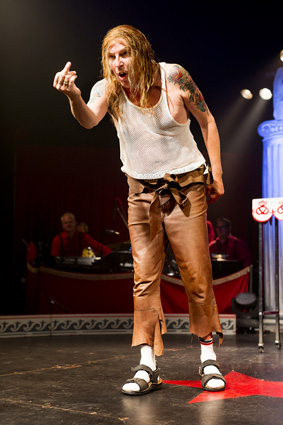 Zirkus Nemo's artists are always excellent. But the big drawbar is probably the director himself, not least when he acts as the smash man. Press photo from Zirkus Nemo. Photographer Steen Brogaard.
Circus Trapez: Season opening day not yet published. In the performance you will meet the Indian boy Yakari and the pony Little Thunder, Bernhard Kaselowsky, who preset Frisian liberty horses as well as the Friesian horse Frederik and the little pony Bonito in a big and small act. Furthermore you will meet the Saabel family with their beautiful Siberian husky dogs, Kelly Saabel with handstand, Jennifer Saabel as foot juggler, Randy and Mila with an aerial straps act and Romany May with another aerial act, probably in tissue. The clown in the performance is Michael Cadima, who also has a juggling entrée.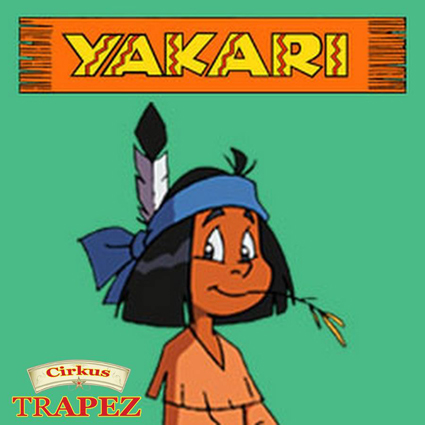 2 January 2019
IT ALL HAPPENS IN PARIS --- during the CHRISTMAS festivities - a great number of shows could be seen.
From 5 to 29 December ESPACE PARIS-PLAINE, a beautiful theatre, sponsored by the local TOWNHALL, proudly presented MIRAGES /same word in English/ a concept that make people think of - mirages , i.e. the wonderful, the dreams and poems.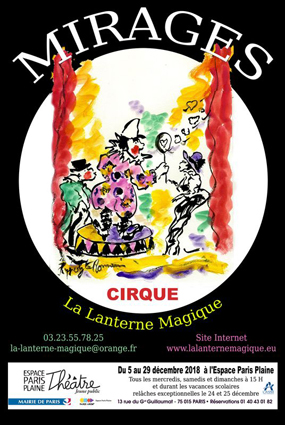 This show, by and with FRANK DESMAROUX and friends: SVETLANA ZINDOVIC, ROMANE CHANDELIER, MELL DESMAROUX, NANCY MOUTARDE, DANTE DESMAROUX, ERIC VARELAS, background decorations by HIPPOLYTE ROMAIN, choreography by JOHAN NUS.
The stage setting is beautiful and original, it creates the right atmosphere and enhances the artists' performances, they all excel featuring various specialities, single and formation juggling, elegant balancing, contortion, clowning and comedy, acrobatics with and without dancing stunts, several aerial features, aerial ring, tissues like the vertical rope.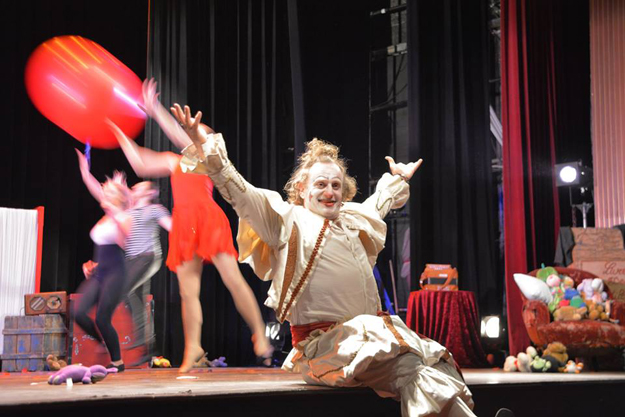 All photos by courtesy of La Lanterne Magique
I particularly liked the becoming and colorful costumes, certainly created for this very purpose, the joy of performing was clear and obvious - a feeling that the artists conveyed over to the audience who expressed their joy by applauding strongly.
The music was tuned down to a reasonable and palatable level, thus being what it should be - a back up to the artists' features!!
At the end of the show, everyone left in an excellent mood, after an unforgettable experience.
Point of interest must be that the young audience had got a feeling of the joy of watching LIVE ENTERTAINMENT instead of electronic one, this confirming the importance of French theatre tradition, still well alive and kicking since MOLIERE's time !!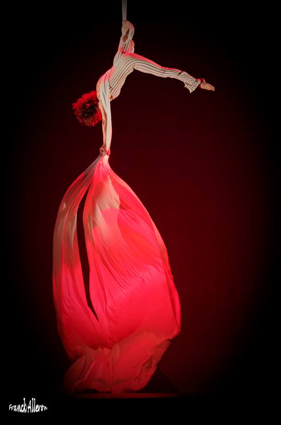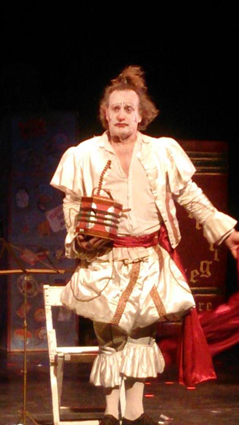 ABSOLUTELY WELL WORTH SEEING!!
See more: www.lalanternemagique.eu
Venue: ESPACE PARIS-PLAINE, 13 rue du General GUILLOMAT, 75015 PARIS. Metro: PORTE DE VERSAILLES, then one can take the tramway or walk for about 30 min.
IT ALL HAPPENS IN PARIS !!!
....................................... reported by ZARRO ZARRO.

1 January 2019.
This website close to had 30.000 visitors in 2018. The news section, being a eekly internet magazine, and the tour list ("What's on) are usually updated every Saturday. Apart from news and tour list the website has pages with facts about Danish circuses, Danish circus families etc. Links to those pages can be found at the bottom of the opening page